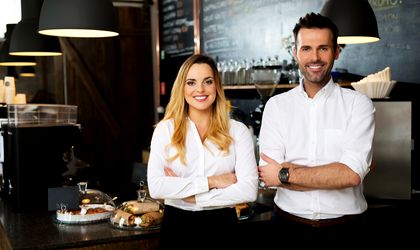 Stepping into any significant endeavor requires a certain level of mental and psychological strength. It includes starting your own business. The food business, especially, is a highly saturated market. And if you want to dip into this pool, you'll need a lot of preparation. 
Becoming a food entrepreneur is both easy and difficult. For one, food is a necessity. You'll always have someone to cater to. However, like all businesses, it takes intense planning, proper financial literacy, and flexibility. Markets ebb and flow, and you have to keep your head above the surface, or else your restaurant sinks. 
But getting success is not impossible. Read on to learn a few tips on becoming the best food entrepreneur you could be:
All businesses begin with capital. Before embarking on your food business, ensure that you have enough funds. Make a checklist of everything you'll need, from the furnishings to the appliances. Research how much materials currently cost first, so you won't fall short. A ready restaurant working capital will provide you with the basics. 
Don't be afraid to start small. Most restaurants began as tiny stalls, sometimes as street carts. Continuous hard work will show through happy customers and rising profit. When you've earned back your capital, you could grow your restaurant to accept more customers with better facilities. As your business becomes bigger, expect to raise your team's salaries too.  
Don't Underestimate A Good Plan
Undertaking a self-starter business needs a lot of passion. There's no point in setting up a restaurant if you genuinely don't enjoy making food and feeding people. A formal degree helps significantly in this case, but if you're willing to put in the patience and hard work, you, too, can succeed. 
Read up and plan well to create decent business strategies and branding. You might be working alone at first, but don't hesitate to ask for help when you need it. A fresh pair of eyes will often spot the loopholes in your plan and maybe offer you suggestions you've never thought of implementing. Your restaurant depends on how sound your foundation is. 
A faulty business model will destroy your restaurant before it's even set up. Some things your model should include are:
Customer base and their preferences
Competitor's details
Marketing plan
Value proposition
Accompanying your passion with a clear mission and vision will reflect on the management of your restaurant. Customers will also feel this potential in you and continue patronizing your business, no matter how big or small it can be.
Take Advantage Of Your Past Experience
If you came from a food-related job, you could use what you've learned from that and apply that to your own food business. Try to remember what you did or saw in your previous work. Are there any issues with kitchen management? Is it the food? List down every problem you may have encountered before and figure out ways to fix them. 
You can also learn as you go while your restaurant is up and running. Listen to your customers and try gathering their opinions before and after having a meal. You'll be surprised to find out what they think can make your business thrive longer.  
More often than not, you'll have to adapt to many changes to survive in the marketplace. Some people return to their favorite establishments, while others prefer finding new spots to eat every time. To cater to the latter and grab the former's attention, you'll need to build a positive online presence. In time, new customers will flock to your restaurant and spread the good news. And nothing's better than free promotion from word-of-mouth.
One crucial point of food businesses is consistency. Nobody enjoys eating at a place where the food tastes different every time they visit. As a food entrepreneur, it's also your responsibility to ensure your menu's quality is the same every single time. Invest in training your kitchen team even if you hire professional cooks and chefs. Everyone in the kitchen needs to know how the food is made every step and how it tastes. They, too, are the reason for your restaurant's success. 
Management should also be consistent, as long as it benefits every team member. Changes are only necessary if your customers or your staff complain a lot. Collate everyone's suggestions and comments and act on them. You may have to make drastic changes, but don't worry too much about it.   
Stay consistent, but not stagnant. Making the appropriate modifications and keeping the ones working allows your food business to remain on people's radars.
Expect Making A Few Mistakes
Any business has some risks involved. It's inevitable, but taking them head-on is the only way you and your restaurant can grow. You may encounter some mistakes, sometimes happening from your end, that'll spread to the public. Think of food contamination or a scuffle between a customer and staff.  
Make a risk management plan while you're still in the planning stages of starting your food business. It has to be as comprehensive as possible so that it's clear for you and your team to follow if these incidents happen in the future.  
After the mistake has been made, learn from it. That's the only way you'll avoid a repeat performance. Sometimes, you'll need to invest in people or equipment as part of risk management. It could be advanced team training or fleet management implementation. Whatever your business needs to keep going, a good food entrepreneur does what they can.
Doors Are Open
People love food, so you already have some potential customers if you plan to open a restaurant. But to start a great business, you need to understand things aren't instant. Good planning and adaptability are what make a food entrepreneur truly successful.