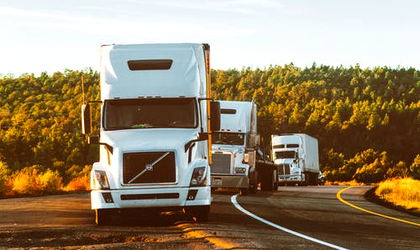 Fleet management refers to the systems put in place by companies to coordinate and take care of their commercial motor vehicles. It involves undertaking vehicle diagnostics and assessment of the driver. It applies to automotive, aviation, naval crafts, and the railway sector.
Fleet management enables transportation companies to eliminate or reduce risks. It ensures the driver's accountability.
The fleet management software acts as a database for the key sectors in the motor vehicle service. The collected data undergo analysis to determine the areas that require adjustments and make real-time implementations. This software can be in conjunction with other systems like GPS devices, telematics devices, or fuel cards. Fleet management deals with two departments: motor vehicle and diver data collection:
Motor vehicle Data Collection
Transport companies always have to make sure that their vehicles are in good condition. The following aspects are crucial:
Fuel Expenditure: tracking the fuel usage helps the company to know the total expenses. Having this knowledge helps in budgeting.
Vehicle Location: vehicle tracking should provide more information on the vehicle's diagnostics and location. This information comes in handy in case the driver is experiencing problems, then he can be helped accordingly.
Vehicle Condition: Determining the vehicle's current state is beneficial because they are subject to wear and tear. The fleet management system determines when to suspend a truck from service when it becomes unroadworthy. In addition to that, they note vehicles that need repair.
Scheduling Vehicle Maintenance: a vehicle always requires servicing; the fleet manager should consider having a regular maintenance schedule for the company's vehicles.
Driver Data Collection
The fleet managers should take it upon themselves to ensure the safety of the driver and the cargo. This information is useful when:
Managing the Driver's Well-Being
Data concerning the driver's health is kept in check by recording his or her working hours and pauses.
Managing the drivers speeding and breaking helps identify drivers who can cause accidents due to risky driving habits. Such information can help the company to know drivers who need additional safety courses.
Fleet management is an organization that ensures proper stipulations are in place to ensure error-free dispatch. Fleet managers should know how to manage the company's fleet accordingly and make no room for error or guesswork. Fleet managers achieve this by having clear communication channels between the drivers and them.
Technological Use in Fleet Management
Innovations in technology such as the Internet of Things have facilitated fleet management in several aspects. It ensures that vehicles are safe by using engine sensors, streamlining operations, and automation.
How Can Fleet Management Help Your Businesses?
It Minimizes on Expenditure
The fleet management keeps records of all the expenses used by the fleet. It gives the company a chance to compare these expenses and make future budgets. 
Tracking the usage of fuel ensures that the driver conserves fuel and uses it sparingly. It is interesting to note how asset tracking has revolutionized fleet management. The fleet management tracks the engine's idle time and formulates measures to avoid or minimize it. This is because the engine's idle time not only wastes time but also contributes to fuel wastage.
Fleet managers increase efficiency by ensuring constant maintenance, minimizing fuel costs, and the use of technology. A company should adopt the best technological software that suits its functions. Developing GPS is one of the quick ways of knowing the driver's location. Using GPS in conjunction with telematics not only provides the exact driver's location.
Better Driver Performance
Constant driver assessment on speeding, quick turns, and breaking ensures compliance with the set rules and regulations. Moreover, fleet management can know if its driver requires additional safety refresher courses.
Drivers are made accountable for their time. The fleet managers correct driver mistakes hence ensure time management. It goes a long way in improving the company's productivity.
Aids in Vehicle Acquisition
Buying a vehicle is not an easy task. If a transportation company requires vehicles, it needs an organization that can effectively get the good vehicles. It is the responsibility of fleet management to decide where to buy the vehicle, the type of vehicle, and the source.
Helps in Driver's Retention
Fleet managers put in place measures to avoid a shortage of drivers. They achieve this through:
Organizing mentorship programs
Making work conditions better
Strengthening trust between the drivers and the managers.
Ensuring drivers are happy at work.
Helping in Financing and Leasing. The fleet management oversees leasing and financing fleet assets. 
In conclusion, transport companies with fleet vehicles should have fleet management to maintain the fleet and keep the drivers on their toes. A successful fleet management organization should embrace new technology and pay attention to details.