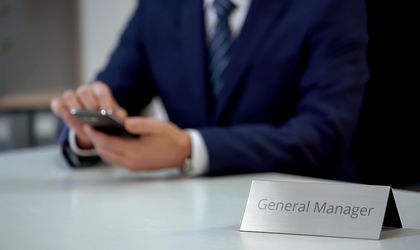 FEPRA is looking for a General Manager of FEPRA, one of the group's companies destined to assume producers' and importers' responsibility for the package and package waste they introduce on the Romanian market, in order to fulfill their legal obligation to recycle them. FEPRA is a trendsetter on the Romanian market, whether we speak about the way we apply environment legislation or about our business model and the activities we implement.
Beyond a top management position, this role is for those passionate about a paradigm change in the organization, a leader able to persuade people it is worth adopting a new way of working without fear.
Responsibilities of the position
Establishes the company objectives aligned with the Board strategy;
Establishes and monitors together with departments' managers yearly/quarterly/monthly objectives;
Monitors objectives' achievement monthly/quarterly and designs mitigation plans;
Establishes professional and personal development plans for the managers and their teams;
Ensures a climate of confidence in the company's plans among employees and clients by communicating with confidence, transparently and authentically;
Is a leading factor in the change process of the organization aligned with the group vision and strategy.
Requirements
Minimum 5 years of management background in recycling, waste collection;
Financial knowledge (Budgeting and P&L);
Experience in designing and implementing strategies in a dynamic environment;
Adept of process optimization through digitization;
Result and solution-oriented;
Leads his teams by example through changing processes;
Builds and strengthen teams and the organization;
Master degree ideally in economics, financial, management, waste management area.
If you are interested send an email with your CV at adriana.radu@fwei.us
About FWEI
FWEI is a group of companies with Romanian capital, committed to integrate sustainability in each aspect of our life, from waste management to media and culture. We are now in a period of consolidation with the goal of strengthening our position of the Romanian market and preparing us for an international expansion.