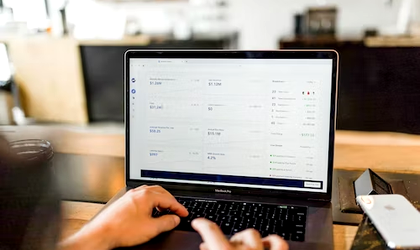 Growth equity is a type of private equity investment that can provide the capital necessary for small to medium-sized businesses to expand their operations, hire additional personnel, and explore new opportunities, which are key components of growth. Business owners need to understand how this financing works to effectively access it when needed and make sound decisions about their future. Learn about growth equity and how it can benefit your business.
1. What is Growth Equity, and How Does it Work
Growth equity is an innovative form of financing, primarily used by venture capitalists, that allows small and medium-sized businesses to access a larger pool of capital and grow faster than traditional forms of finance. Typically, what growth equity means is that a venture capital firm will invest in the company and provide a certain amount of funding. The funds are then available to expand operations, hire more personnel, upgrade equipment, or otherwise pursue opportunities that can create growth.
With this arrangement, investors can participate in the entrepreneur's decision-making process without sacrificing potential returns or giving up control. While it can be a great way for small businesses to gain momentum quickly and increase their value over time, there are risks involved with this type of financing strategy that entrepreneurs need to be aware of before diving in headfirst.
2. Common Questions About Growth Equity
While growth equity can provide much-needed capital, there are several common questions people ask about it. Primarily, they want to know what type of businesses can access growth equity, how the process works, and what kind of return they can expect. Fortunately, these questions all have straightforward answers. Growth equity typically applies to companies with traction and proven success, making them more profitable rather than starting from scratch.
The details behind the investment are usually clear in plain language documents, and investors look for a return within five years or less. Of course, there is no one-size-fits-all formula for business investments, so it's important to understand the specific terms of any growth equity agreement you're considering.
3. Types of Growth Equity Investments
Most often, these investments fall into one of two categories: minority stake or control stake investments. Minority stake investments refer to those that give investors a smaller slice of the company, while control stake investments involve taking larger ownership positions and allowing investors more influence.
Each option offers its unique benefit; a minority stake allows founders to retain their leadership roles while raising capital. Control stakes can provide the funding needed for significant shifts in strategy or operations. Ultimately, entrepreneurs should take the time to select the investment opportunity most suitable for their business goals.
4. Benefits of Investing in Growth Equity
Investing in growth equity can reap attractive returns for investors willing to take on more risk. In contrast to other types of investments, some of the primary benefits of growth equity include:
Access to larger amounts of capital
Long-term returns on investments
Minimal interference in the management and operations of the company
Opportunity to convert debt into equity when certain milestones or goals are met
Chance to partner with experienced investors who can provide valuable advice, guidance, resources, and networks.
5. Risks Involved With Growth Equity Investing
While the return potential is high, the capital required to purchase stakes in these rapidly growing companies can be considerable. On top of that, uncertain market conditions and untested business models are risks that come with any growth equity venture. To navigate these risks, it's recommended to make sure you understand the target organization's growth story and have visibility into its cash flow strategy. These steps will help you decide if a growth equity investment is right for you.
6. Important Considerations When Investing in Growth Equity
Investing in growth equity can be a great way to make long-term gains on your capital, but success is only sometimes guaranteed. It's important to consider factors such as the accessible liquidity of your investments, how much room for upward potential a company offers, and how palatable its risk profile is. Before making any decision regarding investing, it's always wise to consider all angles of the possible outcome.
While higher returns come with higher risk, there also needs to be a balance between expected returns and the safety of investments. To maximize your gains, consider engaging with professional tax advisors, financial planners, and wealth managers who will help analyze your situation and guide you toward a better decision.
Growth equity is an investment that can offer attractive returns, but it's important to weigh the risks and potential rewards before making any decisions. With the right guidance and understanding of market conditions, growth equity investments can be a great way to diversify your portfolio and maximize the impact of your funds. By carefully considering all aspects of an investment opportunity, you can ensure that your investments reflect your goals and ambitions no matter what the outcome.