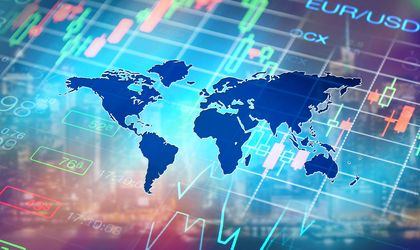 The world has seen increased volatility in recent years, with back-to-back once-in-generation recessions and a once-in-a-lifetime pandemic preceding diplomatic tensions and a deepening climate crisis. All of this volatility is wreaking havoc with the markets, and with UK inflation rates heralding a rise in the cost of living, many will soon see their money fall shorter than it once did. But there are ways that both professional and at-home investors can protect their money – safe haven investments being the vital option. How do they work?
What is a Safe Haven Investment?
Essentially, a safe haven investment is an investment which is largely expected to keep its value over time. Safe haven investments are sought out as a way to meaningfully store value, in order to weather a crisis such as a financial crash or currency collapse. Though businesses, shares, funds and even currencies might drop in value, safe haven investments – from buying up resources and resilient stocks to investing in stable foreign currencies via the foreign exchange market – retain theirs, preserving value and even potentially increasing it in certain scenarios.
Here, it might be easier to imagine value as spending power. A unit of currency will buy a set amount of a product at a given time. If the value of that currency drops, the same unit will buy a smaller amount of product. But if that money was invested in a safe haven before the currency lost value, spending power is preserved – and the sale of that safe haven investment enables the purchase of the initial amount of product.
How to Find Safe Haven Investments
Safe haven investments come in many forms, and there are simple ways to seek them out. Investors seeking to protect their investments in the event of economic downturn tend to look towards stable resources, which tend to retain intrinsic value globally. For the retail investor, there are also curated investment funds and government bonds which track well and return gains over time. It is important to remember, though, that safe haven investments are still investments, and that risk remains even with more secure forms of investment.
Safe Haven Examples
There are some key examples of safe haven investments, which are commonly used by investors to preserve value in bear markets and more. Gold and other precious metals are a common safe haven, holding value on a global level in spite of negative economic pressure. Despite the example given earlier, currency is also a good example of a safe haven investment. Inflation like the UK is currently seeing is rare, and currencies tend to be a stable way to hold value in the short to medium term.
There are also certain stocks that can exhibit contradictory behaviour to other stocks on the market, rising in the face of crisis. These stocks tend to be for evergreen companies that provide a necessary service, such as food supply and other household goods. These 'defensive stocks' outperform their counterparts by virtue of their relative necessity – and can perform well even in complete global crises, such as the recent coronavirus pandemic.