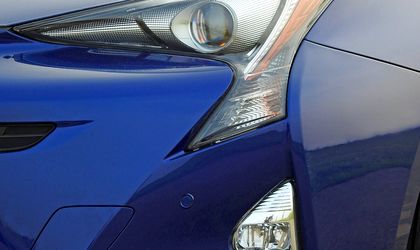 Against the backdrop of declining global demand, ongoing trade tensions and significantly reduced growth in the Eurozone, the forecast for the evolution of foreign investments is optimistic in 2020. EU membership, fairly good international relations, low public debt, a competitive industrial sector and an adequate business environment are positive things to be considered by investors, but what to expect for FDI in Romania in 2020?
By Claudiu Vrinceanu
The potential of new foreign investments in IT&C
An important question regarding the evolution of investments in 2020 is whether the value of IT&C FDI will increase. In recent years, fiscal facilities have stimulated foreign investments and kept the Romanian IT industry competitive, in a race for investments with other countries that have zero income taxes for programmers, such as Ukraine, Poland or Belarus. The deficit in IT workforce at the EU level is so great that the elimination of fiscal facilities could result in a massive reduction in the number of specialists in the country, and a major negative impact on inbound investments (FDI).
In Romania, there has been a lot of talk lately about tax facilities in the IT field, and some have even floated the idea of eliminating them. It is premature to say whether these tax facilities will in fact be eliminated, but a debate on finding a new competitive advantage for Romanian IT is needed in the context of the competition with countries in the region to attract foreign investors.
A possible solution would be in the field of Research and Development. From a government's point of view, economic growth and attracting foreign investment remain the main objectives, and the levers used in other countries have mainly been related to fiscal policies applicable among players in the R&D field. Other countries introduced extremely attractive fiscal measures in 2019, for example Indonesia, which announced generous tax deductions of up to 300 percent for activities carried out on its territory. Other examples we can mention are: Singapore's increase in the value of tax deductions of up to 250 percent of expenses, respectively 200 percent in Poland, according to the "Worldwide R&D Incentives Reference Guide 2019" global study by EY.
"However, countries such as Italy have introduced two less generous measures since the previous fiscal year, namely the obligation to certify cost efficiency and the technical report to describe the R&D activities carried out by a company," said Claudia Sofianu, partner in the Tax and Legal Assistance Department at EY Romania.
Can Romania attract a new car manufacturer?
2020 should be the year during which a new plan is developed to attract a third car manufacturer to Romania, adding to Renault in Pitesti and Ford in Craiova, in the context of Romania having lost out on three major investments in the sector over the past ten years. Volkswagen possibly picking Romania as the location for a new multi-brand vehicle assembly plant was widely debated last year.
Besides some important advantages that a country could offer to an automaker – infrastructure, a competitive labour force and a large network of original equipment manufacturers (OEM) concentrated in the region – the strategy to attract a new investor in the automotive sector will need to include projects such as: a dual schooling system to train human resources in cooperation with the academic and research environments, state aid for utilities through the setup of an "industrial park" comprising the factory and several component suppliers, and the creation of a dedicated center for Research, Advanced Technologies and Digitisation.
On a global level, Romania needs strategic thinking regarding the development of its car industry, including a digital component. This is necessary in the context in which the European Union is lagging behind other global competitors (US, Southeast Asia), not so much in terms of production, but rather in the digitisation of products and processes.
The Invest Romania strategy in 2020
Invest Romania, a part of the Economy Ministry, is the "one-stop-shop" for foreign investors, and an ideal place for an investor to build an institutional link with public authorities.
In recent years, Invest Romania, the governmental department dedicated to attracting foreign investors, has been engaged in constant activity, but has not shined through special initiatives, so it remains to be seen what the strategy of this structure will be in 2020, as well as in the medium and long term. For the time being, as a simple office within a ministry, the Invest Romania brand could start to aspire to the title of Government Agency in 2020, which would turn it into a larger structure, with a larger number of specialists and a truly global vision.
The business environment has been talking more and more about the potential benefits of a country branding strategy for Romania. A country brand could help us continue to attract foreign investment. The future brand campaign for Romania should be carried out by central authorities, and the government should take into account the needs of all those who pay taxes at the state level, through which such a campaign could be supported and financed.
The return of Japanese investments in Romania
After a period of tense commercial relations between Romania and Japan, particularly in the context in which Japanese Prime Minister Shinzo Abe's visit to Bucharest was treated superficially by Romanian authorities, things seemed to be improving at the end of last year, so that there is now more optimism around the possible return of Japanese investors' interest in our country.
2020 may be the year when we see a revamp of FDI from Japan entering the Romanian market. A favourable context could be enabled by better diplomatic relations, considering that president Klaus Iohannis met with Shinzo Abe in Japan in December 2019, and that the trade agreement between Japan and the European Union will come into force in the spring of 2020. Generally speaking, the quality of the workforce and the information technology environment are some of the elements that could attract Japanese investors to Romania. Japan is the largest Asian investor in Romania and 40,000 jobs have been created in Romania by Japanese companies, according to the Japanese Foreign Affairs Ministry.
State aid schemes
Romania continues to provide investors with access to several types of incentives, under various types of regional state aid schemes.
2020 will be the last year of the State Aid Scheme-GR 807/2014, according to which an investor can access a maximum of 50 percent of non-refundable aid from an investment of at least EUR 1 million, provided that they pay corporate tax, hire new employees, and pay taxes to the local budget adding up to at least the amount as the grant they received within 5 years from the completion of the investment.
Moreover, the Economy Ministry recently decided to take charge of the state aid programme for film production in Romania starting with 2020.
The aid scheme is multi-annual and will run until the end of 2020, with an annual budget of EUR 50 million. Thirty-five percent of the eligible costs for film production carried out in Romania could be covered by non-reimbursable financial allocations, and an additional 10 percent of non-reimbursable allocations can be made available, provided that the films produced promote a Romanian city, a region or the whole country as a tourist destination.
More FDI through M&A
Mergers and acquisitions (M&A) will constitute a large share of FDI flows in 2020 as well. "We remain optimistic about the evolution of the mergers and acquisitions market in 2020. Activity will be intense during this period in which the macroeconomic outlook remains solid and companies' results maintain an upward trend," said Ioana Filipescu Stamboli, Corporate Finance Partner at Deloitte Romania.
2019 was an intense year for deal making, with the number of transactions reaching a 10-year high. Following a sluggish start in certain circumstances, the market regained its pace in the second quarter and the total number of transactions exceeded 100.
Among the biggest deals of 2019 were the acquisition of CME group, which owns the biggest media company in Romania (PRO TV), by Czech investment fund PPF, tech unicorn UiPath's USD 568 million financing, Eximbank takeover of Banca Romaneasca, the acquisition of betting company Superbet by investment fund Blackstone, and the takeover by INGKA group of seven wind farms in Romania from Vestas.