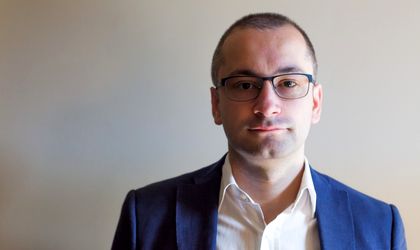 Frisbo, the first full provider of e-fulfillment services in Romania, which takes over depositing and processing the orders of online shops, received an EUR 500,000 investment from Neogen. Following the investment, Frisbo attains an evaluation of EUR 3 million and aims to expand its logistic network in Romania and abroad.
According to company representatives, Neogen will additionally purchase from the business founders parts of social capital worth EUR 10,000 and will end up owning 20 pct of Frisbo shares.
"In order to integrate more logistics operators and enable online stores to easily access this type of service from their computer, developing Frisbo applications and  conducting a full automation of the entire process is absolutely necessary. That's why we need to invest in Frisbo's development," says Frisbo founder Bogdan Colceriu.
The benefits of using an e-fulfillment service includes converting indirect operational costs such as warehousing, receiving orders, merchandise management, billing, packaging, delivery or even labeling at a direct cost related to the number of orders made and the amount of cargo in stock.
Frisbo manages the operational and logistical processes of about 70 businesses in Romania, located in cities such as Bucharest, Brasov, Cluj, Timisoara and abroad, from countries like the Netherlands, Switzerland or Bulgaria that sell online in Romania. The long-term plan of the company includes expanding at a regional level, the company looking at neighboring and regional markets.
Neogen has chosen to invest 500,000 euros in Frisbo, being attracted by the great potential of e-fulfillment in Romania, as well as the opportunity to expand the Brasov startup to emerging markets outside the country. Currently, Frisbo operates halls in Brasov, Bucharest, Giurgiu and Cluj.
"Frisbo can become the largest depositor in Europe without owning any deposit," said Calin Fusu, Neogen director.