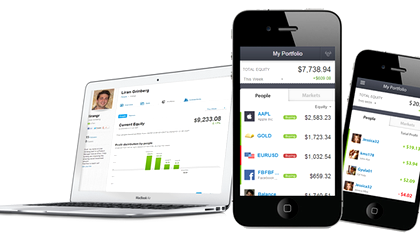 eToro, the social investing network, announced today the launch of BatteryTech, the latest addition to its suite of themed Smart Portfolios, offering investors long-term exposure to the fast-growing battery industry.
The focus on advancing energy storage and efficiency has taken center stage in our economies as a key enabler to transitioning to a renewable way of powering our lives. In the past decade, a surge in lithium-ion battery production drove down electric vehicle (EV) production prices to the point that EVs became commercially viable.
"Batteries are essential to the transition to net-zero, and power major sustainability trends including electric mobility and sustainable energy storage," said Dani Brinker, Head of Investment Portfolios at eToro. "With the global battery market cap projected to reach USD 173bn by 2026, from USD 105bn in 2021, we wanted to offer our customers an opportunity to invest in innovation and a fast-growing market."
The lithium segment alone accounts for 29.3% of the global battery market. With the EV industry moving towards mass adoption, its market is set to be worth USD 800bn by 2030 – up from $160bn in 2019. Investment in lithium production is forecasted to soar 78.14% YoY, from 497,000 mt in 2021 to 636,000 mt by the end of 2022. The challenge for the industry will be to ensure supply matches the pace of EV adoption without compromising vehicle affordability.
Ben Laidler, Global Markets Strategist at eToro, said: "In the past twelve months, we have seen lithium prices soar over 400% and today's average battery price is around $9,000, or over 20% the cost of the vehicle. Manufacturers have already expressed their concerns over supplies falling short of skyrocketing demand. With governments and businesses working towards their sustainability goals, investors are displaying increasing interest in companies offering solutions and technologies that support net-zero mobility and energy transformation."
The BatteryTech portfolio offers the opportunity to capitalize on companies that contribute to the lifecycle of batteries, from mining and refining companies that process lithium, nickel, manganese, and cobalt, to battery producers, EV manufacturers, and businesses advancing sustainable energy storage technologies. The 30 stocks that make up the portfolio include some game-changers in the industry including ABB, Bloom Energy, Tesla, NIO, Glencore, and Sunrun. The full list of companies can be found here.
Dani Brinker added: "By packaging up a selection of assets in a portfolio, we're doing the heavy lifting and enabling our customers to gain exposure to a fast-growing market and spread the risk across a variety of assets. By investing in the BatteryTech portfolio, our customers will be able to take part in the sustainable transition and the transformation of the way we use and store power."
eToro's Smart Portfolios offer investors ready-made, fully allocated exposure to various market themes. Bundling together several assets under a defined methodology, and employing a passive investment approach, eToro's Smart Portfolios are long-term investment solutions that offer diversified exposure with no management fees.
Initial investment starts from USD 500 and investors can access tools and charts to track the portfolio's performance, while eToro's social feed will keep them up-to-date on developments in the sector. For now this portfolio is not available to US users.