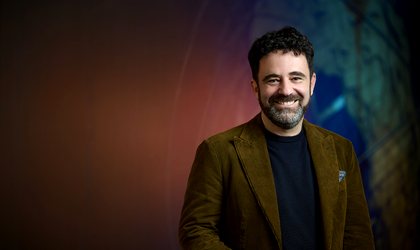 ROCA Investments, a brand founded by Impetum Group, the most dynamic private equity company in Romania, completes a new round of equity increase, attracting RON 100 million for the consolidation and sustainable development of its portfolio. This is the largest equity raising round to date: existing shareholders have provided 45%, and the remainder was attracted from new shareholders, all qualified investors. This brings the total number of Roca Investments shareholders to 27 investors.
The raised equity will be used to develop and scale the existing portfolio, with a focus on the two strategic economic sectors in which ROCA Investments specializes: industry and agriculture. ROCA's strategy is based on the buy and build model, where the sustainable development plan is based on modernization, re-engineering and development of competitive products with high added value.
"We thank all the investors who, through their contribution, have validated our performance to date, demonstrating their confidence in our vision for growth and our business model. They have the historic opportunity to contribute to the development of the private equity business in Romania, to the development of Romanian companies and of some brands with prospects of becoming regional champions. We estimate that in 2023 we will exceed the RON 500 million valuation, and our promises to investors continue to be healthy growth, transparency and risk granularity. In a difficult year, we are relying on strategies that will lead to improving performance indicators across the portfolio and maintaining the average annual return of 30%, as it has been so far," states Rudolf Vizental, CEO and co-founder of ROCA Investments.
The projected valuation at the end of 2023 is twice the previous estimate for 2022, with a 30% contribution from the current equity increase. In just 5 years since its launch, when it started with an initial equity of RON 22.5 million, ROCA Investments has become the most active private equity company on the market.
Currently, the ROCA portfolio comprises 15 active companies with a cumulative turnover of over RON 1.35 billion and approximately 2,000 employees, mainly concentrated in two holding companies: the industrial holding company Roca Industry and the agricultural holding company Roca Agri RDF. The ROCA portfolio companies operate in 13 Romanian counties, and some are already European players in terms of their outlets. In addition, two companies in the construction holding are active in the Republic of Moldova.
Roca Investments is a brand founded by Impetum Group, a majority-owned private equity company that specializes in acquiring mid-sized entrepreneurial companies and transforming them into high performers in the strategic sectors in which they operate. ROCA applies a transformational and consolidation strategy, with the aim of offering the companies in its portfolio the prospect of becoming regional leaders in their respective industries, in the context of a sustainability-focused approach.
The holdings developed by ROCA Investments are active in strategic industries for the Romanian and European economy. In the industrial sector, forecasts indicate a sharp growth curve in the coming years, across Europe, while agriculture remains a strategic economic pillar, with a major opportunity in the development of sustainable, technological agriculture, where processing must play a major role in creating added value, state ROCA representatives.