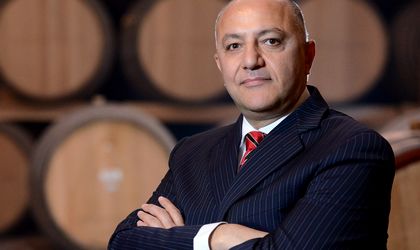 Nawaf Salameh, the President and Founder of the Alexandrion Group announces the investments and global expansion strategy planned for the next period. Alexandrion Group will invest 600 million euros in the construction of 8 distilleries on several continents, will open distribution companies and stores on all the external markets where there are development opportunities and will produce spirits tailored to the specific of each market. In Romania, Alexandrion Group will build two large distilleries in Tohani (Prahova country) and in another area of the country and will increase 3-4 times the production capacity for whiskey single malt, at THE ALEXANDRION SABER DISTILLERIES 1789. Nawaf Salameh forecasts that the 8 distilleries will generate a 2 billion euros turnover in the next 5 years and the turnover for Romania will reach 500 million euros within the same interval.
"Alexandrion Group has very large development plans. Our global expansion will not be limited to Europe, North America or Latin America. We will enter all the 248 countries of the world. We are planning to build production facilities, set-up or acquire distribution companies and open stores in all the countries where we identify development opportunities and target customers. In the near future we will build two large distilleries in two European countries, where we will produce national drinks, specific to those markets.
In Romania, we will build a new distillery for the distillation of Brâncoveanu vinars, as well as of other wine distillates, in Tohani (Prahova county). We will also build another large distillery especially for the distillation of the first Romanian whiskey single malt, which we will soon launch in limited edition; we will announce in a few months the production capacity and location of this distillery. This whiskey is produced at THE ALEXANDRION SABER 1789 DISTILLERIES from Dealu Mare region, Prahova county and within the next period we will make investments in increasing 3-4 times the production capacity for this drink. In autumn we will launch it in limited edition, but starting from 2023 we will produce large quantities and export them on the foreign markets, including the USA.
In the United States of America we have two distilleries under construction, both located in New York, in Carmel and Fishkill areas, at approximately one hour of walking from Manhattan. The one from Carmel will start the production next year, after the Orthodox Easter.
I estimate that the 8 distilleries that we will build in the next period and in which we will invest around 600 million euros will generate a 2 billion euros turnover within the next 5 years. The distilleries will produce several categories of spirits, depending on the specific of each country, but they will all produce whiskey and local brandy.
In Romania, the forecasted turnover for the next 5 years is 500 million euros. We have very large investment plans here as well. We are working hard on launching new products", said Nawaf Salameh.