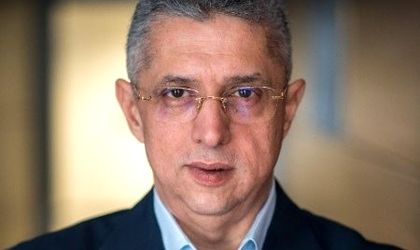 Cristian Nacu, senior country officer for Romania and the Republic of Moldova at International Finance Corporation, is a confirmed speaker at the second edition of Country Focus Community Forum, the 2-day event organized by Business Review on June 5-6 in Bucharest.
Nacu will join the opening panel of the event that focuses on Romania's strategic role in the European Union and its potential to attract foreign investments in the next years. The panel will also analyze Romania's outlook from a macroeconomic perspective.
He has started working for the IFC this spring after more gaining extensive experience in the private equity and venture capital industry.
The second Country Focus Community Forum will bring together Romania's main foreign investment communities and policymakers in a bid to map the country's future strategic economic development.
Last year, the IFC has provided financing lines to lenders in Romania. The international financial group granted EUR 32 million to Garanti Bank and Garanti Leasing. The funding will target small and medium sized businesses.
The IFC also granted a loan of EUR 50 million to Alpha Bank that will be used to support mortgage lending and help expand access to finance for prospective home owners in Romania.
In a separate agreement, the IFC granted a loan of RON 150 million to UniCredit Leasing Corporation to encourage business growth in small and medium enterprises and boost new employment.
IFC is a member of the World Bank Group.