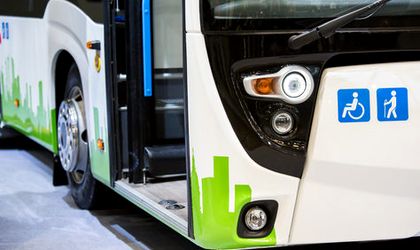 The Bucharest City Hall has announced that it has submitted requests for financing of up to EUR 283 million for several investment objectives, including the purchase of 100 new trams and 100 electric buses.
A statement by the institution said: "Bucharest City Hall has submitted 13 financing requests as part of the 2014-2020 Regional Operational Programme, Prioritary Axis 3 – Reducing Carbon Emissions in Urban Areas based on the Sustainable Urban Mobility Plans, for projects aiming to cut CO2 emissions generated by the motorized road transport in Bucharest and improving the efficiency of public transport, with a total value of approximately EUR 283 million."
The Municipality wants to purchase 100 new trams through an investment of about EUR 220 million, and it has requested non-reimbursable financial assistance of approximately EUR 176.4 million as part of this project.
The City Hall also wants to buy 100 electric buses, and it has submitted four requests for EU funds, as follows:
–        29 electric buses for routes 312, 323, 368 and 385, worth RON 75.9 million
–        13 electric buses for routes 137, 138, worth RON 34.1 million
–        33 electric buses for routes 173, 311, 336, 381, 601, worth RON 86.3 million
–        25 electric buses for routes 300, 330 and 335, worth RON 65.3 million.
Photo: dreamstime.com