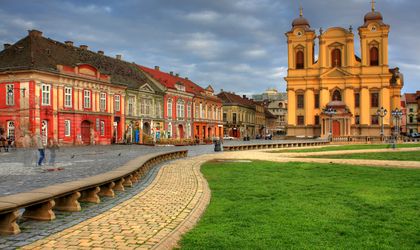 The automotive sector is now one of the strongest in Romania, and the areas that support it are attracting high levels of FDI in the post-covid economy. We can already begin to analyse some good news that came during the first half of 2021 in terms of new investments.
By Claudiu Vrinceanu
The starting point in the post-covid-19 economic recovery has been favourable: the automotive industry accounts for 23 percent of manufacturing production in Romania (more than in the rest of EU-CEE). Among the most important news of 2021 was the announcement from Ford, which said it would invest USD 300 million to begin building a new light commercial vehicle at its Craiova plant from 2023, as well as a fully electric version of that vehicle starting in 2024, marking a first for Ford in Romania.
Timisoara takes the lead
More good news has come in recent weeks from Timisoara, where three of the largest auto manufacturers have announced expansions or new investments. In fact, Timisoara ranks among the top three cities in Romania in terms of foreign direct investment, according to the 2021 EY Attractiveness Survey Romania. Timisoara attracted 11 percent of all FDI projects announced for 2021, after Bucharest (33 percent) and Cluj-Napoca (12 percent).
The first move came from Porsche Engineering, a technology service provider and a wholly-owned subsidiary of Porsche, which opened a second tech location in Romania. With a new research and development site in Timisoara, it is further expanding its innovation centres to develop the smart and connected vehicles of the future. The new location will extend and complement the work being carried out by Porsche at its other Romania site, in Cluj-Napoca, which opened in 2016 and currently has 250 employees.
"Porsche Engineering's tech operations in Romania have been a great success story so far. The consistent growth with highly-skilled function and software development specialists in Cluj-Napoca motivated us to consider expanding to a second Romanian location," said Dirk Lappe, the company's Chief Technology Officer. With its high-tech environment in both the academic and business environments, Timisoara was the obvious choice for this expansion. "Five years ago, when we first came to Romania, we were impressed by the creativity, flexibility, and rapid learning ability of the people we met," Lappe added. "We are happy to further tap into this potential with a second location in the vibrant city of Timisoara."
Furthermore, German automotive parts company Dräxlmaier will open a plant to produce batteries for electric vehicles in Timisoara. As part of its development strategy, Dräxlmaier plans to invest 200 million euros in the e-mobility components factory over the next six years.
"We will develop the project in several stages, and it will involve the construction of over 40,000 sqm of production areas, warehouses, and office buildings. Dräxmlaier will produce electronic and high voltage components. The highlight is the future battery assembly system for hybrid cars produced by a premium carmaker that we will start in 2022," the company said.
The third piece of excellent news from the car industry came from the e-mobility sector. ZF announced that it would expand its hub in Timisoara and turn into a research and development centre for electric mobility and software and hardware solutions for electric vehicles.
Over the next three years, ZF will triple the number of engineers it employs in Timisoara, with a hundred jobs added every year.
Photo: dreamstime.com