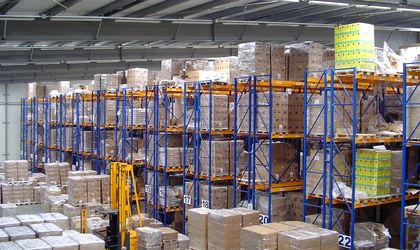 SPECIAL PROJECT/ EXCELLENCE IN BUSINESS – Remco 20 years in Romania
A motivated team that includes highly educated professionals has allowed Remco Romania to achieve its goals and obtain excellent results on the Romanian market.
By Anda Sebesi
One of the most common definitions of leadership includes the ability of a company's management to make sound decisions and inspire others to perform well. While a good team has a crucial role in securing good results and performances, it is also important to motivate and retain employees. Jan van Vulpen, general manager at Remco Romania, says that a good team is essential for the success of a business. "In our case, it quite frequently even requires people to slow down, as they are inclined to do more than what is written in their job description, and while such fanaticism is good, one should be aware that 'territory crossing' can also have a downside. At the same time we are small enough to care about each other and big enough to deliver with each other," says Van Vulpen. He adds that apart from that, the international exposure the company enjoys because of its flourishing African business ensures there is never a dull day at the office and the team enjoys that.
Identifying with the values of the company you work for is one of the crucial elements that determine success. Remco's employees are very much aware of the company's values and act according to them, which generates a strong competitive advantage over companies that still adhere to "old school policies". "Among other things, integrity, transparency and communication are part of the DNA of Remco Romania and dominate daily business in the office. Customers have an instinctive recognition and appreciation of that," adds the general manager.
At present there are many ways a company can motivate and retain its staff. For Remco's employees, competitive salaries, a lot of additional employee benefits, the stimulation of education and international career opportunities are some of the most appealing aspects. "As part of a large multinational construction group, employees can jump on the actively turning career carousel of the holding company and be offered attractive jobs elsewhere in the organization. We create the environment for the employees to develop and give them the opportunity and infrastructure needed in order to improve their skills and performances," adds Van Vulpen. He notes that the financial manager of Remco Romania combines her work as controller at the Dutch holding headquarters with supervision of the Romanian financial system, for which she returns to Bucharest for a couple of days a month. The company supported her in her professional ascension by financing her EMBA program.
Customer centricity is Remco's focus and this translates into balanced relations between the needs of the company and those of its customers. In this situation the major role is played by the employees. "Being customer centric is a process that begins inside the organization and our employees continuously seek to listen and adapt to the needs of our customers, in order to develop customized solutions/products and at the same time to build 'customer-care' relations with them," says the general manager. He adds that the company empowers its employees to improve these experiences in the front line as they represent the central pillar in the customer engagement and collaboration processes. "The secret is the team's synergy, proactive attitude and sense of responsibility, taking initiative, innovation and collaboration and an appropriate dose of fanaticism and devotion," concludes Van Vulpen.
REMCO ROMANIA IN NUMBERS
96 – projects realized since entry on Romanian market
9 – projects realized abroad by Remco Romania
600k sqm – total surface area of projects realized by Remco Romania
EUR 26.7 mln – new orders 2012, Remco Group
EUR 23.1 mln – invoiced turnover 2012, Remco Group
EUR 31.5 mln – budget invoiced turnover 2013, Remco Group
anda.sebesi@business-review.ro