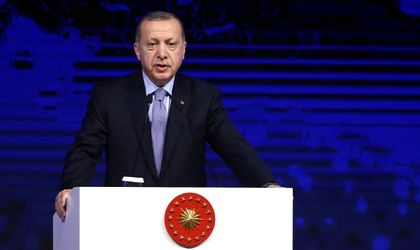 Turkey went into recession at the end of 2018, according to its statistics office. The Turkish economy shrank by 2.4 percent in Q4 2018 compared to Q3, following a 1.6 drop in the previous quarter, the BBC reports.
The country's currency experienced a steep fall of 30 percent against the dollar due to trade frictions with the United States, which made imports much more expensive. The central bank then raised interest rates, increasing borrowing costs. Car and housing sales as well as industrial production all suffered.
The US and Turkey are opposed on several issues: how to fight ISIS in Syria, Turkey's plans to buy Russian missile defence systems and how to sanction the alleged plotters of the failed coup in Turkey in 2016. Turkey also wants the extradition of a Turkish cleric living in the US, who has been charged with terrorism and espionage.
Nationwide local elections will soon take place in Turkey and president Erdogan will have to fight to maintain political control of key cities like Ankara and Istanbul.
Finance minister Berat Albayrak said that the worst was over in the economy and that it would return to growth by the end of 2019.