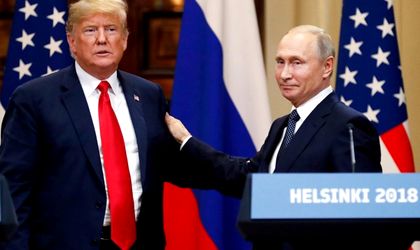 Donald Trump has cancelled a meeting with Russian president Vladimir Putin that was due to take place on Saturday in Buenos Aires, as part of the G20 summit, citing Russia's failure to return the Ukrainian ships and sailors it had seized last Sunday, the Guardian reports.
Trump tweeted about the cancellation soon after the Kremlin had claimed the meeting had been confirmed by the White House: "Based on the fact that the ships and sailors have not been returned to Ukraine from Russia, I have decided it would be best for all parties concerned to cancel my previously scheduled meeting in Argentina with President Vladimir Putin," the tweet read.
On Sunday, Russian ships rammed and opened fire on Ukrainian vessels and took their crews prisoner.
Ukrainian president Petro Poroshenko has imposed martial law for 30 days in the areas near the Russian border, and has called on NATO to provide more security in the Sea of Azov.
Russian courts have put 24 Ukrainian sailors under two-month pre-trial detention.