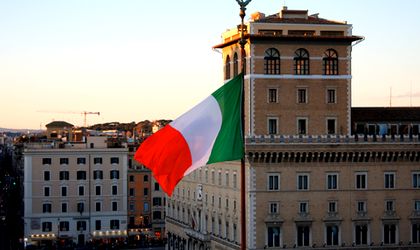 Italian bonds rebounded after the unprecedented sell-off on Tuesday ahead of a debt auction that is seen as key test for investor appetite, Bloomberg reports.
However, the rebound could turn again if Italy's auction of benchmark 5-year and 10-year bonds fails to go well later. "Anything less than a smooth sale could trigger concerns around whether the euro zone's third-largest economy can maintain market access," Reuters wrote.
Following signs that Italian populist leaders were willing to soften their stance to solve the ongoing political crisis, two-year notes, the hardest hit on Tuesday, led the gains on Wednesday. The debt office will offer EUR 6 billion in securities at the sale, including 5 and 10-year ones.
Investors remain wary after the recent turmoil, but the auction may get some support from EUR 21 billion of cash inflows due this week from redemptions and coupon payments. Month-end balancing flows are also seen as favourable.
On Tuesday night, the possibility of repeat elections in July emerged, with anti-establishment parties the 5-Star Movement and League expected to poll strongly again.
Some analysts were sceptical of the possibility of Italy leaving the euro, a fear that contributed to the Italian 2-year yield recording its biggest one-day rise since 1992 on Tuesday.
"It's questionable how credible Italy's threat of leaving the EU actually is, if push comes to shove," said Barclays investment strategist Hao Ran Wee, citing blocks in the country's constitution as the main hurdle.