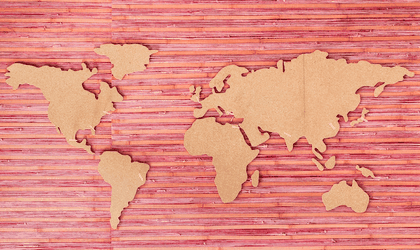 Our minds are full of questions and inquisitiveness. That is something that helps us learn and grow. And if you are a business owner, the thoughts grow twisted. And there is no doubt that you are in a dilemma whether you should start selling internationally from India or not. 
Every business's aim is to move ahead and maximize its profits while growing exponentially. And the existence of any organization is justified only when they progress and develop in the right direction. It is not practical to invest your time in a stagnant plateau. So how can you surpass this stage and revolutionize the working of your business?
The answer is by exporting your products to international markets which have a significant demand for your goods. The portfolio of your products must not only make you happy but also satisfy maximum customers. And that is only possible when you break the boundaries (much literally) and sell internationally from India. 
Why sell abroad?
You might have a notion that if your product is doing well inside the boundary of the country you live in, you have a successful future. You can be sure of the stability, but the aim for overall success can not be guaranteed. Selling in the international markets opens doors for many unexpected advantages, too, provided you have a knack for progress. Following are some of the underlying positives that make your decision of looking beyond boundaries worth it. 
You are already producing the products that your customers need. And you also know that the products will satisfy their needs, so why do you need to limit yourself to local customers? Going beyond the boundaries has always resulted positively for businesses, and shifting to exports is a great option for businesses. It becomes too late until you realize that being dependent on a single market is risky. But with your products being sold internationally from India, you can expand the range of your business and generate capital faster. 
By limiting yourself to the domestic market, you are putting all the fruits together. If one is damaged, the entire basket will turn out bad. A single target market will not let you prosper and work to the best of your efficiency. And to curb the economic downturn, the best you can do is diversify your market. Even if there are financial issues in one part of the globe, you can sell internationally in other regions to manage risk and make more profits.
Availing competitive advantage
If people in the industry are exporting and you are not, you are somewhere letting go of the competitive advantage that your competitors are leveraging. Also, the ground level for you and your competitors should be the same when in the industry. By widening your scope to countries abroad, you can level out the competition. 
Extend productivity period
There are some products that are useful during a particular period only. Your productivity and efficient utilization of resources might be hindered when you only confine yourself to the domestic market. The climate, weather, and season change, and your product becomes obsolete for that time. But when you sell your products internationally, you can ensure your business against loss of productivity and fuller utilization of resources. 
Every organization in the industry is affected by seasonal swings and economic cycles. Businesses are meant to fluctuate due to profits and losses, but working might be difficult if there are continuous ups and downs. To avoid these unwanted rhythmic changes, you can ship your goods to other countries and level out your business. It will offer you much-needed stability. 
When you are not yet a part of the foreign market, you have opportunities for reaching the untapped areas that are good for your business. There are audiences who are waiting for you to sell, and you can generate new sources of revenue. Once you have established yourself in the foreign market, you can see a perennial source of income for your organization. 
Concluding thoughts
Having known everything about exports, many people still have a doubt in their heads about whether to settle in what they have or strive a little harder to achieve even better. But, when you have chosen to deal in goods and services, you must know that risk and return go hand in hand. So, whenever doubtful ideas strike your heads, it would be great if you thought of only the positives of exporting. Selling internationally is a privileged opportunity for the organizations, irrespective of the size, which want to maximize their work potential. And businesses who have seen the pros of going international to sell their goods and services can envision a better future for their organization.