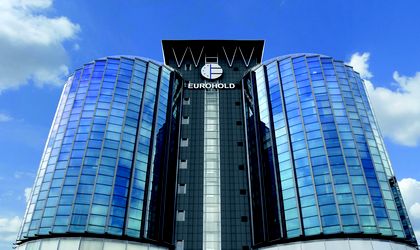 The Energy and Water Regulatory Commission granted approval to Eurohold Bulgaria for the acquisition of the Czech energy company CEZ Group's subsidiaries in Bulgaria.
In this way, Eurohold obtained all the necessary approvals by the Bulgarian authorities to carry out the acquisition. The deal was approved by the Commission for Protection of Competition on 29th October, 2020.
The next stage in the acquisition process will be to sign financing agreements and  transfer of the shares. Eurohold will finance the acquisition through a combination of its own equity and borrowed capital provided by leading global investment banks.
"We got approvals by the Bulgarian antitrust and energy regulators, so we can proceed with the financing and completion of the deal. We have the support of global investment banks with solid experience in providing financing for such deals. After the completion of the acquisition, we will aim at developing a leading regional insurance and utility services provider," said Vasil Stefanov, Head of Mergers and acquisitions at Eurohold Bulgaria.
Eurohold will acquire CEZ Group's business in Bulgaria through its subsidiary and specially set up and Netherlands-based Eastern European Electric Company B.V. (EEEC). The deal includes the acquisition of totally seven CEZ Group's subsidiaries in Bulgaria, including 67% of the largest power utility CEZ Distribution Bulgaria and the largest power supplier CEZ Electro Bulgaria, as well as 100% of the shares of the largest licensed electricity trader CEZ Trade Bulgaria as well as CEZ Bulgaria that coordinates and manages all CEZ Group's subsidiaries in Bulgaria.
CEZ is the largest energy supplier and distributor of electricity in Bulgaria, servicing nearly 3 million customers in the most populated southwestern part of the country, including the Bulgarian capital – Sofia. In 2019 CEZ Bulgaria posted total revenues and assets of BGN 1.4 billion (EUR 700 million) each. The company has over 3000 employees in Bulgaria.
By acquiring CEZ Group's business in Bulgaria, Eurohold will focus on two main sectors in the long term – insurance and energy. The total assets and revenues of the combined insurance-energy holding will surpass BGN 3 billion (EUR 1.5 billion) each. The combined insurance-energy company will serve more than 7 million clients and employ more than 6000 employees.