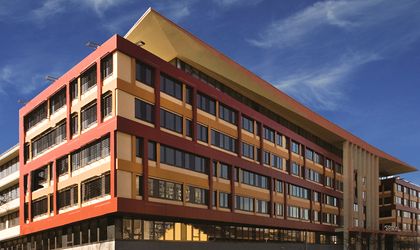 The leading real estate investor and developer in the CEE region, GTC, has released information that they sold their Spiral, an A-class office building located in Budapest, Hungary. The sale will generate EUR 41m of free cash.
Spiral provides a total of 30,541 sq m of leasable office space situated next to Váci út Corridor, one of the most popular office destinations in Budapest. The building was completed in 2008 and offers six floors of offices and four underground parking levels. The building has a single office occupier leased to the Hungarian National Asset Management Inc and the remaining space of 1,896 sq m is leased to a restaurant and a fitness centre operator.
We believe the time has come to refresh our portfolio in Hungary by selling mature assets in order to make room for new, exciting acquisitions and developments. The sale of Spiral is in line with this strategy and will  provide net cash to finance new acquisitions, as well as implementing our new development projects such as the Pillar and Center Point 3 office buildings. – said Yovav Carmi, President of the Management Board of GTC.
GTC will continue to hold four substantial modern office buildings located in Budapest: Center Point 1 and 2 with lettable area of 40,900 sq m, Duna Tower offering 31,300 sq m of office and GTC Metro of 16,200 sq m. The Pillar office building, presently under construction, is fully pre-leased and this is a remarkable result in the Hungarian market. Pillar is GTC's latest highly visible landmark development.