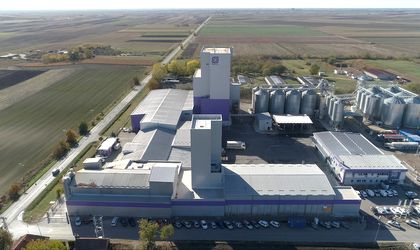 Abris Capital Partners, the Central European private equity investor, has signed an agreement to sell its stake in Patent Co, a global provider of animal nutrition solutions, including patented high value-add feed additives, to RWA Raiffeisen Ware Austria AG, an international group present in Romania through RWA Raiffeisen Agro Romania.
Headquartered in Serbia, Patent Co is the leading animal nutrition business in Central and Eastern Europe and employs around 250 staff across facilities in Southeast Europe. Abris invested in the business at the end of 2015 with a strategy to turn what was at the time an animal nutrition producer operating in 10 local markets into a multinational player with a patented high-margin feed additive portfolio and global distribution reach.
During the investment period, Abris invested in new state-of-the-art factories for compound feed and premixes, tripling capacity and enabling the company to achieve compound annual growth in EBITDA of more than 20%. During this period, Patent Co entered 43 new markets, tripling international sales, which now span six continents.
"Patent Co is a clear example of value creation process driven by Abris, stating our strategy of transforming a local, family-owned company into a global player, while incorporating solid ESG practices into the business approach. We are glad to be part of Patent Co's success as they head into this new partnership with RWA". Said Adrian Stănculescu, Partner and Head of Abris Romania.
"This exit of Patent Co demonstrates our proven track record in driving global expansion across our portfolio and securing international exits that deliver great value for our investors. During our six-year investment, we formed a strong partnership with the senior team at Patent Co, enabling us to transform this local leader into a business that thrives on the global stage. We wish the team all the very best in the next chapter of their story with RWA." Commented Pawel Gierynski, Managing Partner at Abris Capital Partners.
During the investment period, Abris also focused on ESG, implementing best practice corporate governance, and establishing strong social and environmental standards. Abris helped Patent Co professionalize its environmental management function, setting out a detailed carbon footprint reduction roadmap. In addition, wide-ranging best practice HR processes were introduced, across anti-discrimination, diversity, and inclusion, as well as training and development programs. Abris' ESG expertise enabled the company to become an ESG champion, in Abris' portfolio and beyond.
"With the acquisition of Patent Co., RWA is taking a significant growth step in the core segments of feed and feed supplements. We are convinced that the acquisition will lead to a significant strengthening of the product portfolio and geographical positioning in the feed sector." Added RWA Director-General Reinhard Wolf.