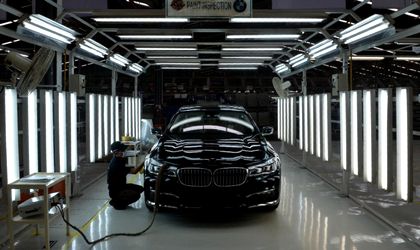 Microsoft and BMW Group launches a project to create an Open Manufacturing Platform in order to stimulate innovation and accelerate the development of smart production sites. The deal shows a push in scaling cloud computing to capture and analyze the data that is coming from IoT.
"Microsoft is joining forces with the BMW Group to transform digital production efficiency across the industry," said Scott Guthrie, executive vice president at Microsoft Cloud and AI Group, cited by Reuters. "Our commitment to building an open community will create new opportunities for collaboration across the entire manufacturing value chain."
The platform will be on Microsoft Azure IoT that BMW already uses. Its reference architecture will be based on open-source standards.
Microsoft said that the goal is to have a set of four to six partners in place by the end of 2019 and a minimum of 15 cases deployed in production.
BMW already uses 3,000 machines, robots and autonomous systems connected to its IoT platform built in Microsoft Azure.