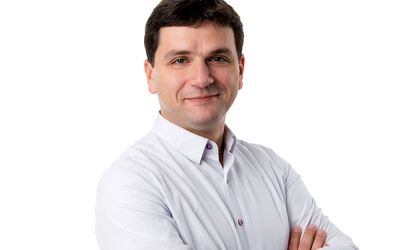 In the context of the pandemic caused by the new coronavirus, Zitec, leader in the IT & digital marketing segment in Romania, announces that it will provide free access to two modules of the document management application Regista. Thus, non-digitalized public institutions can apply for three months of free license for the Document Management and e-Government modules. This way, Zitec aims to encourage authorities to electronically register documents, petitions submitted by the citizens and to receive online notices, in order to avoid congestion, to limit queues formed at their headquarters or to completely eliminate the need for a visit.
Regista is a market leader SaaS in the segment of registry and document management in local public administration, currently helping to streamline and digitalize the internal activity of over 500 public institutions and companies from 40 counties in the country. To this date, the application has over 9,000 users and more than 7 million documents have been registered.
Regista's role is to automate the activity of local & governmental administrations and companies, facilitating both optimal communication between departments, as well as between clerks and citizens, for an electronic, quick and more organized resolution of the received requests.
The Document Management module is very useful for institutions during this period, encouraging the work of their staff at home. Using this module, clerks can electronically register the documents, manage the workflow between departments, as well as the transmission between them. Also, checking the status of the tasks is more fast and efficient.
At the same time, Regista is the first solution that complies with the National Administrative Code legislation and facilitates online communication between public institutions and citizens, through the e-Government module. Thus, citizens can consult online public documents, send online petitions or submit electronic notices for various irregularities identified within their area. All this can be done through the portal provided by Regista, which can be accessed from the institution's website.
The application can be accessed from anywhere by the civil clerks or company employees, being available directly from the browser, without requiring installation and with all the information stored securely in the Microsoft Azure cloud.
"During this period when social distancing is recommended as a method of prevention, it is very important to reduce as much as possible the bureaucracy and congestion in public and private institutions, and to carry out electronically the communication between them and the citizens. Thus, each citizen will be able to send online petitions or submit notices to the proximity institution, directly from home, without reaching its headquarters. We encourage all institutions to reach out to our team of specialists, which will provide them with the necessary assistance and the right solutions to overcome this period", said Alexandru Lăpușan, CEO and co-founder of Zitec.