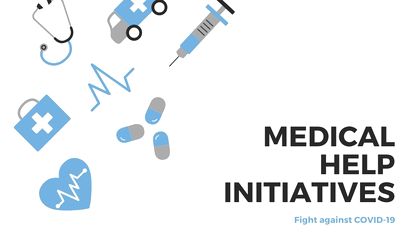 Difficult times calls for more measurements for both citizens and the medical system. A series of organisations and private companies are currently offering some medical services by chat or phone, to help out those in need. Maybe you can help, too, or you can benefit from them.
The project works as a bridge between the resources from the business environment and the needs that the Romanian hospitals currently have.
This is a special helpline of counseling and psychological support provided by mental health specialists.
Another special helpline for psychological support, diveded in 30 minutes sessions.
Deprehub offers 24/7 helpline support
The helpline can be reached at 0374 456 420 free of charge for those suffering from anxiety and panic attacks.
Reaching 0787 541 854, you will find help if you feel anxious.
A series of licensed specialists can offer you support using the platforms mentioned above.
The General Direction of Social Assistance of the Municipality of Bucharest opens TELVERDE for citizens' support
The General Direction of Social Assistance of the Municipality of Bucharest offers the service TELVERDE, which can be reached at 0800821218, free, from Monday to Sunday, between 09.00 and 17.00. The service is addressed to persons with disabilities and single-parent families, who have no one to support them during this period. Those who call this number can be supported, within the limits of the stocks available on the market, with the purchase of the minimum necessary, basic foods or drugs. People with hearing impairments can message 0753 772 406.
RecoMedica offers online medical evaluation
Over 60 doctors help nationwide through online support for medical evaluation.
 XVision offers an app for X-ray
The platform invites all doctors in Romania to use its X-ray analysis application for free to examine patients' lungs.
Tech Startups United gathers MedTech and digital services start-ups
Maybe you look up for solutions – a list of services offered is available here. 
Colentina Clinical Hospital goes online
Colentina Clinical Hospital in partnership with Medicentrum offers online medical evaluation for free using this link:  https://spitalul-colentina.medicentrum.ro/solicita-evaluare/
Mrini Eye Hospital offers a mobile clinic to the Hospital of Infectious Diseases in Constanţa
Log your contacts and you will be notified by email when a peer (or 3th degree peer) is found COVID-19 positive.