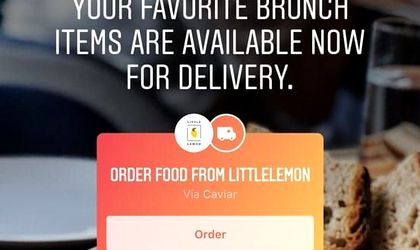 Small businesses are an important part of every community, and many of them are facing immense challenges during the COVID‑19 pandemic. To support small local businesses and help the users easily discover the options they have when it comes to food orders, starting today, Instagram allows restaurants in Romania to use a series of new stickers, through which their followers can support them.
Restaurants can share the available food order stickers, which signal that they offer the option of food delivery, both in the content they share on Stories and on their profile posts. When the users see the food orders stickers, they only have to tap to make their purchase through the partner's site. Moreover, by resharing the stickers in their Stories, users can help restaurants spread the word and face the new challenges more easily.
During these difficult times, business, especially small ones, are using Instagram to stay in touch with customers and share how customers can support them during this time. From using Instagram Live for home cooking lessons to sharing Stories of community relief efforts, there are so many examples of small businesses using the resources offered by the platform to bring people together.
For many businesses right now, every sale helps. This is why Facebook says it will continue to work on new features that make it easier for users to support the small businesses they love.