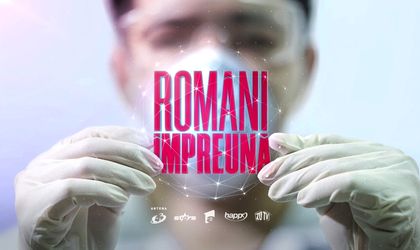 "One of the values of the Cris-Tim Group has been, from the beggining, caring for people, so we are proud of our involvement with the Mereu Aproape Foundation." Cristina Timiș, vice president of the Cris-Tim Group, announced during the "Romanians Together" telethon, the sponsorship of 300,000 euros for this cause.
As a result of the donations, tens of thousands of protective equipment have already been delivered to the County Hospitals from Suceava (48,000 masks), the region most severely affected by COVID-19, Deva (25,000 masks) and Botoșani (25,000 masks). The Mereu Aproape Foundation will deliver over 350,000 masks, 250,000 robes and 20,000 suits to hospitals that are in urgent need in the next period.
The purchase of 60 ventilation devices for serious cases of COVID-19 has begun, which can be used for both adults and children, as well as two fully equipped ATI stations. One of the two fully equipped ATI stations will reach the Hospital for Infectious Diseases in Craiova, and the second one, at the Emergency Hospital in Timișoara. Components of these stations, including complex and complete medical devices, which also contain multifunctional beds, as well as ventilators, have already been sent to the two hospitals.
"We, the Cris-Tim Group, are a Romanian company with a tradition of more than 25 years and we will continue to support our country during these difficult times. We strongly believe that solidarity and compassion are two key aspects that we all need to show – from simple human beings, to companies and other institutions – in order to be able to rely on each other and to continue the struggle to overcome this hard period.
We thank all consumers and partners for their trust and we encourage everyone to continue to take such actions. We also congratulate for their involvement Oscar Downstream, Lidl, Catena Pharmacies, Coca-Cola, Dedeman and all those who have responded to this initiative." Announced the company.