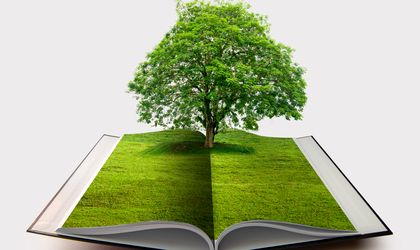 Waste recycling and the circular economy are among the most important issues in the European Union. All member states must comply with the European Commission's policies, and Romania has yet to meet many of the requirements. As a result, the European Commission has opened several infringement proceedings against Romania for pollution, wood management, and waste management. In mid-May, the Commission sent a letter urging Romania to take several actions, including "to close, seal, and ecologically restore 48 illegal landfills and to comply with the judgement of the Court of Justice of the EU of October 18, 2018."
By Aurel Constantin
The court decision referred to 68 landfills in Romania, of which only 20 have been permanently closed so far. But for the others, the required closure, sealing, and regeneration works had not even been planned at the beginning of this year. Through its formal notification letter, the Commission gave Romania four months to address the situation (two months longer than usual due to the COVID-19 pandemic).
As one month has already gone by since the EC issued the letter and no solutions have yet been made public, Business Review asked Romanian authorities to provide all the available information about waste management in Romania, and what has been done so far in terms of collection and recycling and where our country stands in the European context.
The Environment, Waters and Forests Ministry provided answers to our questions as we tried to get a full picture of how the system works. There are 13 organisations in the country tasked with implementing the extended manufacturer liability policy for packaging placed on the Romanian market, known as OIREPs. Among them are names like Clean Recycle, Eco Synergy, Fepra International, Greenpoint Management, and Enviro Pack Consult.
OIREPs work with Intercommunity Development Associations (ADIs); there are currently 39 ADI organisations established in Romania for integrated waste management at county level. In most counties, ADIs are set up by the county councils and town halls, the institutions dealing with waste management in their respective areas.
County councils are the beneficiaries of Integrated Waste Management System (SMID) projects, while ADI manage project implementation. At the country level, 32 integrated waste management projects have been approved to finance prevention, separate collection, recovery, recycling, waste treatment and disposal, in parallel with the closure of non-compliant landfills.
Through the SMID projects carried out in most of Romania's counties, investments were made in sanitation infrastructure, namely in waste collection equipment – mostly bins or vans for recyclable waste collection –, individual composting units, transfer stations, treatment plants, composting plants, sorting plants, TMB installations, and compliant warehouses.
The duties of ADIs regarding SMID projects are to implement proposals by establishing or extending, organising, managing, and operating services for the common interest, including delegating management based on the conditions of delegation contracts or public procurement procedures, in accordance with applicable law.
ADIs are also tasked with jointly promoting, financing, and implementing programmes to establish, upgrade, rehabilitate, and manage public sanitation services and related public utility systems in their associated territorial units.
SMIDs are also meant to develop the institutional and decisional capacity of local public authorities, members of the Association and to coordinate planning at the local and county level, by preparing and approving waste management strategies. Last but not least, through their members, SMIDs must sign contracts to delegate the operation of new infrastructure.
ADI and OIREP organisations
While defining the roles and responsibilities of ADIs and OIREPs within the extended manufacturer liability schemes, OIREPs must ensure the recycling/recovery of municipal packaging waste, which gets collected, transported, and sorted by the Administrative Territorial Unit (UAT) based on an official collaboration agreement. OIREPs must pay the UAT/ADI the full amount of the net costs related to the separate collection, transport, and sorting of municipal packaging waste as well as to the financing of awareness campaigns to promote waste recycling/recovery. In the case of UATs, for certain types of sorted packaging waste which represent materials with a negative market value, the responsibility lies entirely with the OIREPs, which must provide recycling/recovery of materials, including transport logistics, at their own expense.
For packaging waste generated from industrial and commercial activities which has a positive market value, OIREPs must pay collectors the amount related to the cost of reporting packaging waste volumes and ensuring their traceability, until the waste enters the final recycling/recovery process. For packaging waste with a negative market value, OIREPs must give waste generators the opportunity to hand over their waste free of charge to waste carriers which are selected by OIREPs. In such cases, OIREPs must cover transport operators' costs as well as the recycling/recovery costs  for operators who carry out such operations. The collaboration between ADIs and OIREPs is deficient, mainly as a result of the non-application or misinterpretation of legislative requirements and a misunderstanding of each party's responsibilities. The main issues identified in the collaboration between UAT/ADIs and OIREPs are: the separate tariffs for recyclable waste management, used to calculate the net costs paid by OIREPs, are not correctly substantiated; OIREPs only pay for the amount of packaging waste that actually gets recovered and not for the amount that gets collected and sorted, which leads to low revenues for UAT/ADIs, given the very low recycling/recovery rates; UAT/ADIs do not calculate users' separate revenues, ultimately paying more for the management of recyclable waste than for the management of other types of waste. In this context, only 7 ADIs – Arges, Calarasi, Iasi, Mures, Olt, Salaj, and Sibiu – have contracts in place with OIREPs.
Recycling in 2019
The recycling rate of municipal waste reached 13.89 percent, totalling 739,384 tonnes, according to the Annual Report on the State of the Environment for 2018 issued by the National Environmental Protection Agency (ANPM). According to the information available in the National Waste Management Plan (PNGD) during the analysis period, the degree of separate collection of municipal waste varied between 3.2 percent and 5.3 percent. Both the ANRSC (National Regulatory Authority for Community Public Utility Services) and the GNM (National Environmental Guard) performed checks among UATs regarding the application of waste management legislation.
In 2019, the GNM carried out 2,512 unscheduled inspections (2,380 at local public administrations, 52 at road/railway administrators, 4 at Intercommunity Development Associations and 76 at sanitation operators). Following these inspections, authorities identified 3,837 sites with uncontrolled landfills, with a total area of 1,384,980 square meters, and 495 cases of failure to submit mandatory declarations to the Environmental Fund. Following the inspections, the GNM handed out 195 warnings and 485 minor offense fines, amounting to a total of RON 3,477,801. At the national level, UATs have started to update sanitation contracts by introducing performance indicators in order to streamline operations, implement separate municipal waste collection, and account for contributions to the circular economy.
High-performing counties in waste management
Integrated waste management projects carried out so far have provided financing for all waste management activities, including closure of non-compliant landfills. SMIDs are currently operational in the following counties: Arad, Arges, Bacau, Botosani, Bihor, Bistrita, Calarasi, Covasna, Giurgiu, Neamt, Olt, Prahova, Salaj, Sibiu, Teleorman, Timis, and Vaslui.
Of the 32 projects, 17 required phasing out investments and continuing them within the Large Infrastructure Operational Programme, so as to provide both the amounts needed to cover the funding gap as well as to achieve project objectives and implement policy in this sector.
The SMID master plan has been developed and approved in the following counties: Alba, Arad, Arges, Bacau, Bihor, Bistrita Nasaud, Botosani, Braila, Calarasi, Caras-Severin, Cluj, Constanta, Covasna, Dambovita, Dolj, Giurgiu, Gorj, Harghita, Hunedoara, Iasi, Maramures, Mehedinti, Mures, Neamt, Olt, Prahova, Satu Mare, Salaj, Sibiu, Suceava, Teleorman, Timis, Tulcea, Vaslui, Valcea, and Vrancea.
Delays in the implementation of integrated waste management systems occurred either due to the complexity of projects or to delayed or even gridlocked tenders for such investments. Factors that can cause problems in SMID implementation are insufficient technical endowment and a lack of financial means due to high tariffs or fees applied to users of the service. Other identified causes are the lack of correlation of duties across the chain and the lack of involvement from operators.
As for the infrastructure created through SMID projects, there are issues related to delays in the execution of works and compliance with contract conditions. Some of the equipment that has been purchased is either insufficient or already outdated due to the new targets, which means there is a need to purchase additional equipment to efficiently operate the system. The quality of services reflects the availability of financial resources, and these are limited.
Landfills to be closed
According to the Environment Ministry, there are 12 municipal landfills that still need to be closed. Ten administrative-territorial units (UATs) have requested funding to shut down their landfills through the designated programme, which is managed by the Environmental Fund Administration (AFM), and all these applications have already been approved.
There are also 36 industrial waste landfills that still need to be closed (12 landfills with non-hazardous industrial waste and 24 with hazardous industrial waste). Of the 12 landfills non-hazardous industrial waste landfills, UATAA Motru in Gorj County was closed without a final inspection; the final validation by the construction inspection authority has not yet been issued. There are also two deposits in the process of being closed: SMR SA, currently SC VESPA INVESTMENTS & CONSULTING SRL (78 percent completed) and Celhart Donaris, Braila county, 65 percent completed.
For four other landfills, waste is being recovered by authorised facilities to prepare for final closure: Saturn SA (72 percent completed); ISPAT Sidex SA in Galati County (formerly Arcelor Mittal Galati) (currently LIBERTY GALATI), where slag recovery works have been completed and reprocessing works are being carried out to increase scrap sorting rates, at a completion rate of 16 percent.
At Forever SRL in Hunedoara county, slag recovery works are at 62 percent completion, while at Feral SA in Tulcea County recovery works have been 66 percent completed. Somes SA in Cluj County used its own funds to begin site organisational works to enable closure works. The Carbid Fox SA deposit in Mures County is in the process of clarifying its legal status in order to finance the shutdown using EU funds.
CAROM SA in Bacau County is in the process of obtaining a building permit to shut down the landfill and perform field greening. Elnav SA in Galati County is looking to obtain an environmental agreement and building permit, while Energo Tech SRL in Brasov County has completed half of its shutdown process. There are 24 hazardous industrial waste landfills in the country. One deposit in the process of closing – SC Azomures SA in Mures County (85 percent completed), while two others will soon be closed as well.
Two landfills are in the process of capitalising their waste ahead of closing: Turnu SA in Teleorman County, where recovery works are 60 percent completed, and Sometra SA in Sibiu County, where works are 15.5 percent completed. Rafinaria Vega Ploiesti in Prahova County has started its shutdown process.
However, 17 landfills have not yet started works to close down; they are at various stages such as completing technical projects, obtaining environmental agreements, setting environmental requirements, bankruptcy or insolvency proceedings, change of ownership involving additional regulatory documents, absence of a closure project, uncertain legal status of land or simplified closure applications.
In 2019, the GNM carried out 39,429 inspections related to pollution control and biodiversity, biosecurity, and protected natural areas, reaching a 110 percent completion rate for its initial inspection plan for the year. As a result of the checks, 1,575 warnings and 3,288 fines were handed out, to the total of RON 55.6 million. Furthermore, 219 shutdown orders and 44 criminal complaints resulted from the inspection operations.