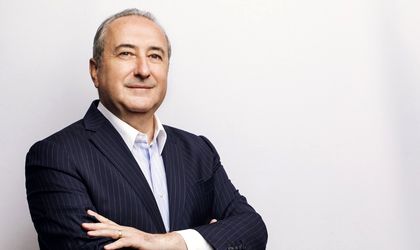 Covid-19 didn't just change the environments we work in, pushing the hybrid work model into overdrive, but it redesigned the core fundamentals of how we work and the skills we need to succeed, changing the leadership role in the process.
By Liviu Tudor, Genesis Property founder and president
The hybrid work model is not something new. We've all been using this model at some level for years, but it was never so clearly defined and, most importantly, never so present in our professional lives as it has been in the past few years. The global digital transformation and technological process made it all possible, but it was merely an employee benefit received from organizations, not a real necessity with the role of protecting their health like it became since Covid-19.
Today the hybrid work model seems to have turned into norm. From the looks of it, it will define the way we will work in the post-Covid world. It might seem like a smooth transition, but in reality, it's anything but that. Attracting talents, creating a platform for them to be creative and productive, giving them the flexibility, they demand and leading them to success is today's most pressing challenge.
Robert Hooijberg, a professor of organizational behavior at IMD Business School, and Michael Watkins, a professor of leadership and organizational change at IMD and author of The First 90 Days: Proven Strategies for Getting Up to Speed Faster and Smarter both argue that effective leadership in this new hybrid world requires different skills that go beyond traditional team leadership that the business world was used to up until 2020. This means organizations are seeking – and, in the lack of, will have to develop leadership skills that respond to the future ways of working, being able to ensure collaboration, deep learning, innovation, acculturation and dedication in a partially virtual setup.
Leaders in today's and tomorrow's hybrid world will need to effectively balance operations and manage their teams depending on where they are working from. Tasks that don't require much collaboration and can be performed independently by employees will most likely remain in the virtual environment. There are enough online tools out there to ensure efficient workflows and communication. On the other hand, however, essential tasks that require collaboration, creativity, innovation and dedication will remain in the physical world, in the office, as there's no comprehensive replacement out there for face-to-face interaction.
Such tasks are more complex than the virtual environment can handle. To collaborate, teams don't just need to interact, they need to acquire a shared understanding and, at the same time, build relationships and trust. To innovate, teams need a nurturing environment that emphasizes their abilities to share and integrate knowledge resulting in innovative ideas and projects.
Another relevant dimension of the offline work pattern is maintaining the corporate culture and building it within the team, which cannot be achieved when teams work from a distance. The same goes for gaining the team's loyalty, building it as a community rather than just separated teams of individuals and delivering a sense of purpose that fuels professional development.
Translating all these outcomes – that were obtained much more easily before the pandemic and that some organizations even took for granted – into the hybrid world is a challenge for leaders all over the world and has profound implications for the future of leadership. This is exactly why leaders managing hybrid workforces are expected to reinvent themselves and take on new roles that before weren't in the spotlight so much. Simply put, the need for them to acquire or build new skill sets that are more fit to the new way of working is becoming clearer and clearer. Leaders of the post-pandemic world, with all it entails, will not just lead their teams and operations, they will also have to facilitate and accelerate collaboration, innovation and adherence to the company's culture. Executives will have to lead by example and coach their teams to grow in the current professional dynamic and, last but not least, managers will have to advocate for what their teams need to succeed. No pressure, right?