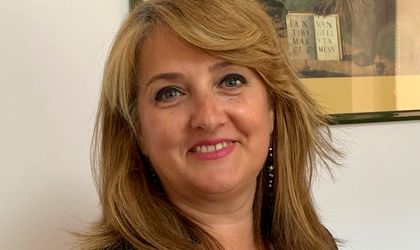 The third part of the #FUTUREOFWORK interviews features Sorina Donisa, CEO APT Prohuman. Her interventions were also featured in Anda Sebesi's analysis, Coronavirus outbreak reshapes local workforce market, where the APT Prohuman CEO shared her insights on teleworking, job openings and unemployment.
In the current conditions of the crisis generated by the COVID-19 pandemic, is Romania prepared for remote work during a longer period of time (from both employee and employer viewpoint)?
Some companies that already had implemented the work from home system are prepared, from the infrastructure and set-up points of view, to continue this process for a longer period of time. In addition, their employees are used to the teleworking system, which is a positive factor for the continuity of their activity. Unfortunately, in the production sectors or in areas where field work is required, employees are still active and can't work remotely, and there will be a big impact on them.
What will be the impact of this period on the workforce market and when do you think the local market will feel this impact the most?
We are already seeing the impact on the workforce because there are some industries, like bars & restaurants, transportation, tourism, entertainment, which were completely shut down. Companies in those industries have no income and their chances to keep their employees, even on short term, are reduced. The government measures to aid those companies by subsidizing technical unemployment are welcomed, and in the meantime is very important that the methodology in which those measures are applied to be simple and easy to understand so that companies can benefit from them. Another good measure would be if these funds were granted to companies when the salaries are paid, because many of them don't have the required cash flow to afford these payments.
Is technology an ally of companies during this period, speaking about the robot-assisted recruitment process?
Technology is definitely useful in the recruitment process. Unfortunately, we can see during this period that there aren't many open jobs left on the market, most hirings are frozen or on hold, everyone is waiting to see how the situation develops. Many companies have decided not to continue employment contracts on a determined period or to suspend and discontinue them because they are no longer able to pay salaries as a result of the drop in volumes or a freeze in operations.
At what costs will the Romanian workforce market be able to absorb the effects of the current crisis?
Until now it was difficult to find candidates and we can say we were head-hunting good employees, now the situation is completely reversed. For now, candidates are not finding jobs on the market. After the crisis will pass there will be an available workforce which employers will be able to easily access, more so with Romanians from abroad who will decide to stay in the country. The price paid by Romania will be a high unemployment rate because the absorption of new workforce will no longer be as big as the number of candidates available on the market.
If you enjoyed this interview and want to hear more from APT Prohuman, make sure to join the Future of Work, BR's exclusive HR networks on Facebook or LinkedIn, where the Working Romania conference will be streamed live on April 29, from 10 AM to 12:30 PM.