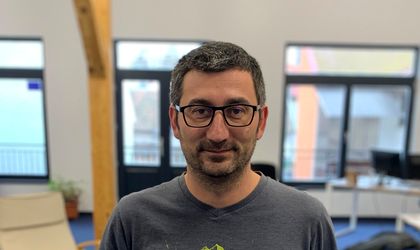 What is the relation between workforce & economic competitiveness in the following year, including in an economic recovery scenario? What are the threats & opportunities in such a scenario?
It's difficult to make predictions for this year, but just like this crisis appeared out of nowhere, it will eventually pass just the same. We think that the dynamic of the market will change significantly and the companies that do survive will certainly take protective measures. t is likely that they will hire fewer employees and use more technology. Coronavirus brings an opportunity that offers both companies and candidates time to calmly analyse their activities and how they could be transformed.
Now is a right time for many companies to think of long-term solutions in order to successfully cope with future disruptive events such as the current crisis and automatise a part of their business. We are likely to see systemic changes in the way businesses operate. A major focus will be on automatic processes, which will allow them to achieve results with limited human interaction, whereas employees will only be involved in essential operations.
The crisis showed that remote work is possible, and that work schedules can be optimized and organizational costs reduced. This would enable more flexibility for some employees.
In the current conditions of the crisis generated by the COVID-19 pandemic, is Romania prepared for remote work during a longer period of time (from both employee and employer viewpoint)?
We have excellent internet service in Romania, this is a great advantage and I don't think we have a choice but to prepare ourselves. This is the only valid option now. It will be difficult because some employees will leverage the fact that they're working from home while some companies which will not be able to mobilise themselves will feel the effects of the crisis more intensively. But I think that all companies should understand that this is how things stand now and their only way is to find a solution. It's innovate or die, a business mentor from MIT said. Innovate meaning to free your imagination, find solutions, and continue to develop your company.
I think we can also talk about the cultural component, a social feature specific to our country, which is relatively homogenous compared to some of the biggest countries in Western Europe which have a more diverse population. This could be an advantage for Romania in the sense of uniformity, homogeneity, and effective communication, especially in the work from home paradigm which requires better organisation and more precise communication. There will be fewer cultural and linguistic barriers.
What will be the impact of this period on the workforce market and when do you think the local market will feel this impact the most?
Most probably we will feel the impacts during the month of May, if there will be any signs of improvement, then we will feel them only on a short term, but either way the crisis will leave its marks. If the crisis will continue even after May, then the effects will be felt on a big scale.
Is technology an ally of companies during this period, speaking about the robot-assisted recruitment process?
Absolutely! Dora is now communicating with tens of thousands of candidates, a thing that would be very difficult for professionals to do right now. It keeps in touch with candidates and it is the first to learn about their concerns, whether they've started to look for a job and the fields they are interested in. At this time, Dora currently conducts recruitment for companies which are now on a growth path and are looking to hire or replace employees. In addition, the robot develops employer brand awareness campaigns for those firms that don't intend to hire personnel in the next period.
At what costs will the Romanian workforce market be able to absorb the effects of the current crisis?
Taking into consideration the large number of Romanians who are returning from abroad, companies in Romania now have the opportunity to access potential employees who have been abroad until now. With a proper approach and offering, they could convince some of them to stay in Romania after the crisis passes. The window of time is not very large. We're talking about a few months, so now it is time for companies to act.
If you enjoyed this interview and want to hear more from Calin Stefanescu, make sure to join the Future of Work, BR's exclusive HR networks on Facebook or LinkedIn, where the Working Romania conference will be streamed live on April 29, from 10 AM to 12:30 PM.