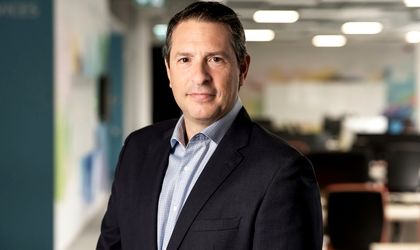 Sodexo Romania, leader in extra-salary benefits and services for quality of life in Romania, has published data on the degree of use of its mobile payment instruments in 2020.
To facilitate the use of this tools, the company launches MySodexo, a new global app dedicated to its customers, safe and easy to use. MySodexo has integrated the innovative technology InstantCard, that allows the enrollment of cards as soon as they have been issued, a benefit for companies that have opted for remote work.
"Sodexo's global solutions integrate the latest trends in payments, and we are happy to offer them to the employees in Romania. The pandemic has influenced the way we make payments, increasing the appetite for digital and mobile solutions. We will continue to invest to provide them with an optimal experience in using the services and active support. We estimate that by the end of the year 500,000 users will use the application and mobile payment solutions offered through MySodexo, well above the market average", said Manuel Fernandez Amezaga, Country CEO of Sodexo BRS Romania.
Data from 2020 shows that 100,000 Sodexo card users have made a total of 1.4 million transactions with mobile phones, smart watches, or tablets. The figures for 2021 will increase due to the enrollment of a larger number of cards in the application. Since the beginning of the year, the number of cards enrolled in the MySodexo application has reached 350,000.
MySodexo is available free of charge for Sodexo users, cardholders, and mobile users with Android or iOS operating systems. The application allows customers to check the balance, make mobile payments, check the affiliate network of partners, access promotions, lock the card or find out the PIN, if it has been forgotten. For Android devices, MySodexo directly integrates the SodexoPay option. Using the PIN when making transactions or accessing your account adds security to MySodexo users.
MySodexo also has the feature of allowing users to enroll their issued cards through InstantCard. This solution was designed for companies with employees who work from home or who have offices in several locations, cases in which the cards could arrive late.
In 2020, Sodexo became the first ticket issuer in Romania to offer users the opportunity to enroll all available products in the mobile phone payment system. The Sodexo Pay service was launched in 2019 for Android users. In the same year, Sodexo also introduced payment via Apple Pay, for iOS users.