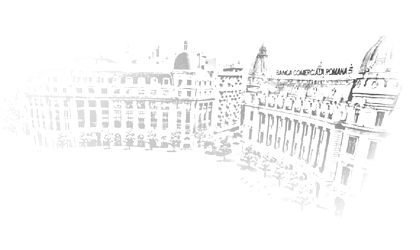 Bucharest Stock Exchange (BVB) announced the partners who confirmed their attendance at the Your Money Expo organized by BVB. The event will take place at Universitate Square in Bucharest between October 6 and 7. It is the first ever financial expo organized by the Bucharest Stock Exchange in cooperation with brokerage houses, asset managers, pension funds, life insurances and listed companies.
"An event of this magnitude has been long awaited and long needed in Romania. We are looking forward to this unique opportunity of being able to speak with current and future investors about capital markets and the opportunities it presents. It is a dialogue we want to last not only for those two days in October, but for the years to come," said Dr. Lucian Anghel, president of the board of governors.
"Money loves silence, but on the other hand, financial education and investment decisions are based on people talking to people. Your Money Expo will be one of the most important projects of the Bucharest Stock Exchange, aimed at making Romanian citizens more familiar with the world of investments," added Ludwik Sobolewski, BVB CEO.
The Your Money Expo 2015 exhibitor list includes, as of September 14: Bucharest Stock Exchange, Central Depository, Banca Transilvania, BT Asset Management, BT Securities, BCR, BCR Pensii, BCR Asigurari de Viata, Erste Asset Management, NN, NN Investment Partners, OTP Asset Management, Raiffeisen Asset Management, Albalact, Cabanova, Certinvest, Estinvest, Intercapital Invest, Metropolitan Life, Nuclearelectrica, SSIF Blue Rock, SSIF Broker, SSIF Prime Transaction, SAI Broker, Tradeville, Transelectrica, Burcash and CFA Romania.
Information about all the exhibitors and the main details of the event are now available on the recently launched website www.baniitaiexpo.ro that aims to provide visitors information about the Your Money Expo 2015.
The website will be updated on a rolling-basis with further information such as the expo agenda, the final set-up as well as all the activities that the visitors will be able to benefit from.
For Monday, September 21st, BVB has scheduled a press conference in order to present further details about Your Money Expo 2015 to the media and all the interested parties. The event is open to everybody but subject to registration.