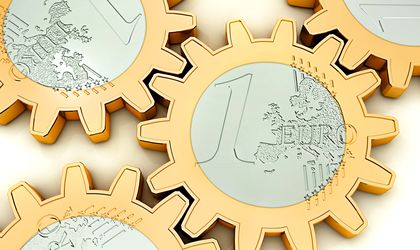 The World Bank has signed off a EUR 750 million loan with Romania, as part of a new partnership strategy running through to 2017, which aims to help the country's goal of converging with EU income levels.
The loan complements the ongoing EUR 4 billion stand-by agreement granted by the International Monetary Fund and the EU.
The World Bank said that more loans will follow, adding they support market reforms and improvements in the performance of state-owned companies.
"I am optimistic about Romania's future and, if the reform process is deepened and sustained, I am convinced that convergence with the European Union average income will return to a pace similar to pre-crisis level and will benefit every citizen in Romania." said Elisabetta Capannelli, the bank's country manager for Romania.
Under the new strategy, the bank will provide lending and advisory services, while the IFC, the bank's private sector arm, will select intermediaries to support small and medium enterprises, provide loans to under-served populations and co-financing for EU programs.
Liviu Voinea, the delegate minister of budget, said the country needs to improve its infrastructure and attract more private investments along EU funds to grow the economy by 3.5 percent in the medium term and catch up with the rest of Europe.
Ovidiu Posirca