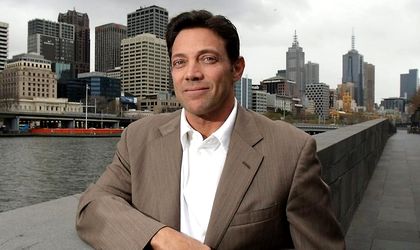 The Platinum Package, the most expensive offer made for the Jordan Belfort event in November, sold out in just two days from the announcement that the famous "Wolf of Wall-Street" is coming to Romania.
SPECIAL DISCOUNT
Business Review readers can enjoy a SPECIAL EUR 150 discount that will be available until June 15.
SILVER – €375   Now €225 using "REVIEW" discount code!
GOLD – €390   Now €240 using "REVIEW" discount code!
VIP – €440   Now €290 using "REVIEW" discount code!
Don't forget to introduce the discount code when you register.
10 businessmen paid nearly 1,000 euro for the exclusive package, which allows not only access to the conference, but also includes the opportunity of a lunch with the famous motivational spekr.
Jordan Belfort, author of the biographical novel "The Wolf of Wall Street", will come to Romania for the first time on November 18 for a special conference organized by Extreme Training in Bucharest.
"The characters' notoriety and the desire to learn new things determined me to sign up for this event. I was motivated to acquire the Platinum Package because it includes a lunch with the Wolf himself and I can therefore have a conversation with him", according to George-Razvan Lapusneanu, manager for UFX Markets.
Jordan Belfort will reveal the secret to his success and his method of "Straight Line Persuasion".
"It doesn't matter how many sales manuals you read or how well you think you master sales techniques, I believe that the way you do the sale (honest or not) is essential and Jordan Belfort is the right man to talk about these things. I am loking forward to the event", according to Constantin Enach, Digital Trident Manager, who opted for a VIP package given that he no longer had the option for a Platinum package.
For more information about the conference and Extreme Training, click here.