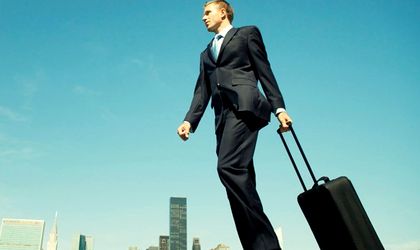 Vola.ro, local online travel agency, estimates it will reach a turnover of EUR 45 million at the end of 2015, representatives announce. The company also aims to enter the corporate travel market next year, either by creating a specialized department or through an external acquisition.
At the moment the agency is active mainly in ticketing (plane tickets) and touristic packages (city breaks and circuits), registering EUR 27 million sales in 2014 and forecasts a 60 percent increase this year.
The new department will provide corporate travel management services both externally and internally, and will be responsible for organizing conferences, events and so on. Vola.ro hopes the department will reach a turnover of over EUR 10 million within the first two years.
"We are even open to provide an experienced manager in the corporate travel segment with an on which to build the travel department as a shareholder," said Daniel Truica, managing partner and founder of Vola.ro.
At the beginning of 2015, Vola.ro has absorbed a EUR 5 million investment from 3TS Capital Partners, directed into the technological platform, which has helped the agency to be included for four consecutive years in Delloite's Technology Fast 50, across Central Europe. 3TS Capital has also invested in Elefant.ro, InternetCorp and Centrul Medical Unirea.
Natalia Martian