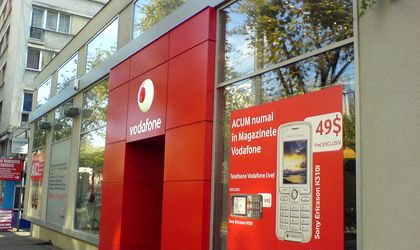 Vodafone Romania, the second largest telecom operator in Romania, posted revenues of EUR 812.1 million in the 2011/2012 financial year, ended March 31, 2012, down 2.7 percent on the previous year.
The company had on March 31, 2012 a total customer base of 7,938,829, corresponding to a decline of 1.2 million on the previous year die to "the continuous disconnecting of inactive prepay cards throughout the year but also following the introduction of new standards in customer base reporting which excluded M2M SIMs and other fixed data services," says the company in an official statement.
The company's EBITDA reached EUR 302.9, 1.4 percent down on the previous financial year.
"In the financial year 2011/2012, the penetration of smartphones in our customer base has doubled, compared to the previous year. Moreover, revenues from mobile data hiked by 30 percent in the quarter ended March 31, 2012 compared to the similar period last year," says the press release.
The ARPU was EUR 7.1 for the entire financial year 2011/2012.
On March 31, postpay customers represented 43 percent, up 6 percent on the previous financial year, while prepay clients represented 57 percent of the total customer base of Vodafone Romania.
Otilia Haraga