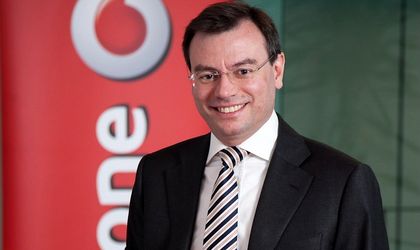 Telecom operator Vodafone Romania announced in a pres release it will be providing 4G roaming in 15 countries, at no supplementary costs over the current roaming tariffs.
Austria, Belgium, South Korea, Switzerland, France, Germany, Great Britain, Norway, New Zealand, The Netherlands and Taiwan were the countries that were added to Vodafone's 4G roaming coverage list, after in November 2013, the company launched 4G roaming in Portugal, Spain, Greece and Italy.
The operator announced it will continue to expand the list of countries where it will be offering 4G coverage. ""Starting now, Vodafone Romania users who are traveling in 15 countries benefit abroad from 4G roaming services with no additional costs, in order to be able to enjoy high speed connections for video streaming, music, online surfing and many others, wherever they are," said Giovanni Chiarelli (in picture), Chief Technology Officer, Vodafone Romania.
For customers who use roaming in Europe, Vodafone has introduced the option Roaming per day, which cuts daily tariffs by up to 50 percent. The option costs EUR 1.5 for Vodafone RED customers who do not have roaming benefits in their package, and EUR 1.99 for users with other offer packages.
In Romania, Vodafone has 4G data coverage in Bucharest, Arad, Bacau, Brasov, Cluj-Napoca, Constanta, Craiova, Iasi, Galati, Timisoara, Baia Mare, Botosani, Buzau, Braila, Oradea, Pitesti, Ploiesti, Sibiu and Tirgu Mures.
Vodafone Romania had 8,567,752 customers at June 30th, 2014, out of whom 7,985,962 were mobile customers and 55,586 were fixed broadband customers.
Otilia Haraga