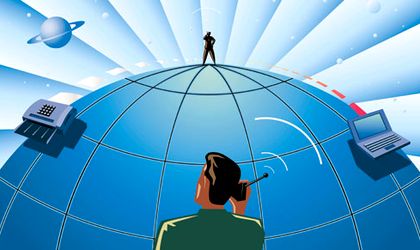 Lycamobile, the largest mobile virtual network operator in the world has launched operations in Romania, which has become the 18th country  in its international network.
Over the next year, the operator aims to boost its subscriber base by 25 percent.
Romanians can make international calls for 1 eurocent/minute using the prepaid SIM cards from Lycamobile.
At the moment, there are 12.9 million prepay card users compared to just 9.4 million post pay users in Romania.
"With such high demand for prepaid services, Romania was a natural step for our international expansion. the launch on this market consolidates our offer in Europe and allows us to help millions to benefit from cheap international calls. It is our first new market in 2015, but we have a series of announcements this year, and we intend to expand our user base by 25 percent," according to Subaskaran Allirajah, president of Lycamobile, quoted by Mediafax newswire.
There are currently between 6 to 8 million Romanians who are living outside the country, of whom 3.4 million are in other countries where Lycamobile has coverage, according to a press release of the company which quotes data from the Romanian government.
Lycamobile provides data and voice services to over 12 million customers in 18 countries, and at the moment it is expanding its operations to offer a wide range of financial and travel services via Lycamoney and Lycafly.
Lycamobile was founded in 2006 and had a turnover of EUR 1.5 billion in 2014.
Otilia Haraga