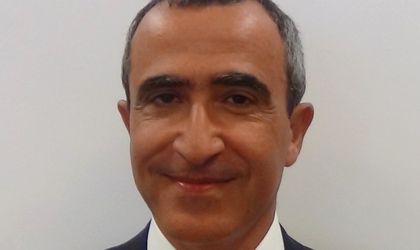 Vargha Moayed has been placed in charge of EY Romania's business assistance division, taking over from Saulius Adomaitis, who has a new role in developing business assistance services in Middle East and North Africa, a company press release informs.
Moayed is a Canadian citizen and has a 20 years' experience in management consultancy, working across several continents, in the United States, Canada and in France.
Among large scale projects Vargha Moayed has been a part of are the launch of a high-tech pan-European incubator that was financed by Goldman Sachs in Paris and his collaboration with Ipanema Technologies, aiming to revive the company's sales and marketing departments.
He holds a BA in commerce from Ecole Superieure de Commerce de Montpellier and a Masters in business administration from Wharton School of Pennsylvania University.
The business assistance team currently includes 120 professionals offering services such as performance improvement, risk management and IT consultancy. The team has expertise in industries such as oil & gas, energy & utilities, financial services and public administration.
EY is a global professional service provider, employing 212,000 in over 700 offices across 150 countries. The company posted a turnover of USD 28.7 billion in the fiscal year ending June 30, 2015.
Present locally since 1992, EY employs 650 in its offices in Romania and the Republic of Moldova (Bucharest, Cluj0Napoca, Timisoara, Iasi and Chisinau).
Natalia Martian