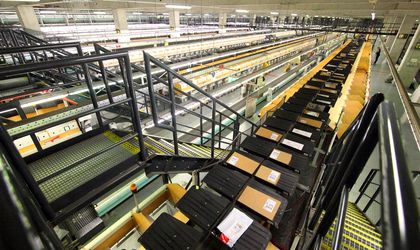 UPS expands its Worldwide Express Freight service to Romania, Bulgaria, Serbia, El Salvador, Guatemala, Honduras, Nicaragua and Panama.
The service is intended for international transport of large goods (above 70 kilograms) in urgent procedure, delivered within a certain time and at high value. It is recommended for product launches, missing goods or management of replacing defective parts, and is now available in 58 sending countries and regions and 56 receiving destinations. Delivery is made door-to-door, within a deadline, customs brokerage services included.
"A growing demand from our customers has led us to expand the service. The Worldwide Express Freight service is fast, easy to use, and our expertise in customs procedures, combined with our global network of air transport, ensure safe deliveries," says Tim Helsen, UPS Romania managing director.
Worldwide UPS Express Freight service offers many features specific to the shipment of packages via UPS Worldwide Express, like automated shipment preparation, online tracking and proactive notification technology of delivery status. In addition, both transport services can be consolidated on the same bill.
Headquartered in Atlanta, UPS serves more than 220 countries and territories worldwide. Last year UPS Romania posted a turnover of EUR 32 million, up 18 percent against 2013. Its net profit rose to EUR 400,000 from EUR 277,000 in 2013.
Natalia Martian