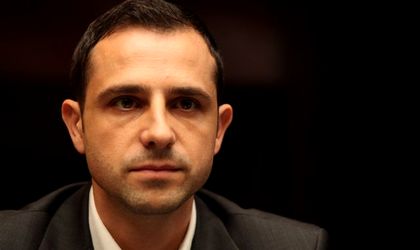 UPDATE: "The information posted by journalist Robert Turcescu on his facebook account regarding a supposed sale of cable distribution, telephony and internet operations of RCS&RDS are completely false, and have no real grounds. It is regretable that an experienced journalist like Robert Turcescu is spreading, with such ease and lack of responsibility, rumors that can create important financial and image damages, without even verifying the so-called information and without even asking for a viewpoint from RCS&RDS," goes the official position of RCS & RDS.
When asked by Business Review, representatives of Vodafone Romania declined to comment on the subject.
Vodafone may be preparing to take over the cable distribution, telephony and data operations of local telecom operator RCS&RDS, in a move that will deal a major blow to the competition, according to a Facebook statement of journalist Robert Turcescu posted yesterday.
"This is an exclusive information that I am publishing here which will bring major changes on the telecommunications market in Romania, but also in the region: Vodafone is just one step away from acquiring the cable distribution from RCS&RDS, as well as the data and telephony operations! A pre-contract was signed between the two companies and the final transaction will be around EUR 1- EUR 1.5 billion. Vodafone will thus become the largest player on the telecom market in the region, striking a heavy blow to its main competitor, Orange," goes Turcescu's Facebook announcement.
The post does not explain however what would happen to RCS&RDS operations in the region, not whether RCS&RDS will close shop after the takeover.
In April, RCS & RDS signed a two-year agreement with Vodafone Romania, which will see the expansion of the RCS&RDS national roaming coverage.
Based on this agreement, customers of RCS&RDS will benefit from mobile telephony services in the areas where the operator still does not have coverage, being able to switch automatically from one network to another, according to RCS&RDS officials.
"Our customers will use the national roaming service with no additional costs," said Valentin Popoviciu (in picture), business development director of RCS&RDS during a press conference.
"This is an obligation that was stipulated in the licenses acquired by operators in 2012. All operators are compelled to offer national roaming, under some commercial terms. We have discussed with the operators on the market and eventually reached an agreement with Vodafone," he explained.
Starting May 1, Indian Ravinder Takkar, 45, took the helm of Vodafone Romania subsidiary. Takkar used to be CEO of Vodafone Partner Markets.
Vodafone announced at the end of last year that it will be supplementing investments in Romania over 2014-2016 by an additional GBP 45 million (EUR 54 million), which will mainly be used for the development of the 4G network, announced Inaki Berroeta, then CEO of Vodafone Romania.
This added investment comes as a result of Vodafone's sale of its participation in Verizon Wireless. At the beginning of September, the operator agreed to sell its 45 percent stake in Verizon Wireless to Verizon Communications for USD 130 billion in cash and stock, in what the US media labeled one of the most expensive acquisition deals ever.
Vodafone's annual investment budget in Romania generally stands at around EUR 100 million, but the EUR 54 million will represent new capital inflow which is supplementary to the annual budget announced by the operator.
This sum could be a part of the money used for the potential takeover.
Unlike its main competitor, Orange Romania, Vodafone does not have TV distribution operations in Romania. This acquisition could help the operator cover this issue, as well as offer cheaper services, if it decides to keep the lower priced bundles that RCS&RDS is offering right now.
This rumored takeover would also help Vodafone more effectively compete against Deutsche Telekom, which currently is making steps to merge the Romtelecom and Cosmote operators it currently owns on the Romanian market, through Greek Group OTE.
Recently, the shareholders of Hellenic Telecommunications Organization (OTE), have approved during the extraordinary general meeting the rebranding of Romtelecom and Cosmote, which will be using the Telekom brand of Deutsche Telekom.
Otilia Haraga