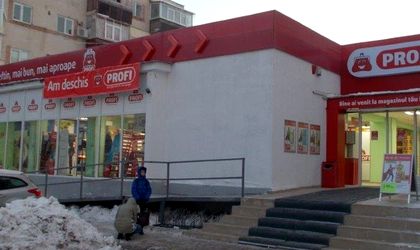 Retail network Profi brings its store number to 371 through the opening of two new units in Calarasi and Suceava, company representatives announce. Thus, the network has expanded by four stores in January.
The unit in Calarasi is the second in the city, operating in Standard format. Placed on 2nd Parcului Street, the store has a total area of 912 sqm, with a sales room of 480 sqm.
The store in Suceava brings the number of units across the county to eight, while being the fourth unit open in the city. Situated on 38 George Enescu Boulevard, the unit covers a total area of 357 sqm, with a sales hall of 229 sqm. It operates in City format.
The company currently has 371 stores in 176 towns and localities in all counties and in Bucharest, boasting the supermarket network with the largest geographical coverage in Romania. With nearly 9,500 employees, Profi posted a turnover of RON 1.9 billion (EUR 427.62 million) and net profits of RON 27.3 million (EUR 6.14 million) in 2014.
Natalia Martian