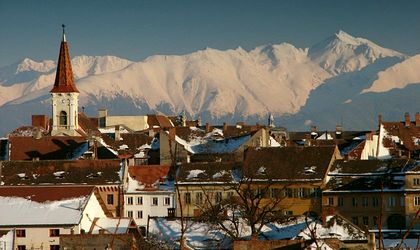 Sibiu boasts a vibrant tourism industry and cultural scene, which have enabled the city to establish a well rounded identity in Romania and abroad.
Simona Bazavan
[restrict]
The Sibiu International Theater Festival, Astra Film Festival, Sibiu International Jazz Festival, the Brukenthal National Museum and the open-air Astra village and folk museum are just a few of the reasons to visit Sibiu. Over 150 events are organized locally each year and the numerous tourist attractions led to the city hosting a record number of tourists in 2013, even more than it did in 2007 when it was designated European Capital of Culture.
Indeed, Sibiu winning that accolade was a cornerstone in its development. The local administration made good use of the EUR 50 million available for the event with renovations, events and seizing the opportunity to promote itself in Europe and at home. This has benefitted the local tourism industry and the entire local economy, putting the city on the map for tourists and investors alike.
In fact, Andreea Gheorghiu, general manager of the Ibis hotel in Sibiu, believes that the city now enjoys the best management system of all the tourist destinations in Romania. The hotel was opened in 2009 with the location prompted by the impact that the city's stint as European Capital of Culture in 2007 had on the hotel industry. Thank to this, Sibiu has become a much sought after tourist destination, she added.
So much so that the Ibis hotel in Sibiu reports a larger share of leisure guests than the other three local hotels Ibis runs, in Bucharest and Constanta, says the GM – 40 percent of the 61,073 guests in 2013 – which she attributes to the variety of events held locally.
There is an array of things to see and do in Sibiu – cultural and sports events, historic and architectural tours, nature activities, tours of the fortified churches – which makes it difficult to define the typical Sibiu tourist, thinks Gheorghiu. Nevertheless, visitors opting for Sibiu have "a rather sophisticated profile, they are educated and have above average incomes. There is also a growing segment of tourists interested in sport and active hobbies who come to do adventure sports," she adds.
The city's cultural and sporting calendar is partially financed by the local authorities, whose involvement has been vital in organizing them. "Yes, as a hotel manager I count on this support. The local administration makes efforts to promote new events every year in order to create the necessary dynamic and maintain the interest of those visiting the city," said Gheorghiu. The authorities also take part each year in local and international tourism fairs to present the local cultural and tourist attractions and maintain the city's profile.
"I would be glad if Romania had another city with the image and visibility of Sibiu because this would make it possible to share experiences and in the end we would all be better off," concluded the GM.
[/restrict]