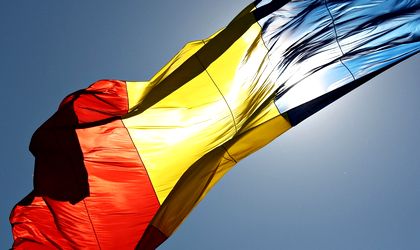 Res Publica, in collaboration with Visegrad Fund, Google and Financial Times, announced the list of 100 leaders of innovation in Central and Eastern Europe, project named New Europe 100 (NE100).
Three Romanians are included in the ranking: Ionut Budisteanu, Paul-Andre Baran and Cristian Botan. The ranking was created as part of a campaign to promote innovation in Central and Eastern Europe, through highlighting positive changes brought to society.
The New Europe 100 list is about individuals from Central and Eastern Europe who are changing the world and improving people's lives with ideas that scale up in the digital world. It's about those who, with their courage for innovation, new-tech expertise, unique skills, and social outreach, are having a global impact.
Ionut Alexandru Budisteanu is a member of the world's largest association for computing machinery, ACM and the world's largest professional association for the advanced of technology, IEEE. Last year, in Phoenix at Intel International Science and Engineering Fair, he won the Grand award, USD 75,000 for his low-cost self-driving car that was using Artificial Intelligence. TIME magazine nominated him for his work as one of the 16 most influential teens of 2013.
Paul Andre Baran oversees the USD 26.9 million Bill & Melinda Gates Foundation-financed Biblionet program aimed at reforming Romanian public libraries. Paul has been living and working in Romania for the past 12 years, during which he has provided technical assistance to the British Council in developing the capacity of the Romanian public administration Regional Training Centers, managed USAID-funded local governance reform programs, and has acted as a consultant for the Romanian Presidency on the subject of local governance.
 Cristian Botan implemented the jobs.gov.ro portal aiming to increase the transparency of hiring in Romanian public administration, both central and local, and fight nepotism. Botan was appointed an advisor within the Chancellery of the Prime Minister of Romania on issues regarding transparency in public administration.
You can access the entire list for 100 innovators in Central and Eastern Europe on www.ne100.org.