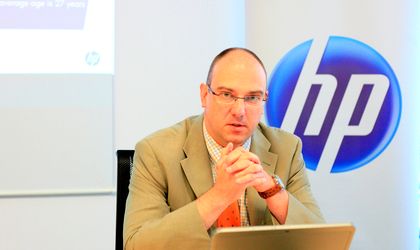 The Association of Business Service Leaders (ABSL) starts its activities in Romania, reuniting companies in Business Process Outsourcing, Shared Service Centers, Information Technology Outsourcing and Research and Development such as Genpact, HP, Microsoft, Office Depot, Oracle, Wipro and WNS.
"ABSL proposes to consolidate its position in the region. In Poland, we had an important contribution in developing the services sector and we have a solid position, and now we wish to enter other markets in Central and Eastern Europe. Romania offers many investment opportunities and our aim will be to promote this market as an attractive destination for outsourcing," said Alexander Weigl (in picture), president of ABSL in Romania and general manager of the HP GeBOC center.
Romania was ranked on the 9th place in a Lang LaSalle global classification of preferred locations for outsourcing, with 40 new projects for centers of Shared Service Centers, Business Process Outsourcing and research & development. Over 11,000 new workplaces were created on this market between 2008 and 2012.
Most major players have opened at least one center in Romania and local centers (with few exceptions) have in the range of 100-500 specialists.
The association's main goals are to improve the dialogue between the actors in this industry by exchanging experience and best practices, recommends legislation improvement and changes to the education system to fit to the requirements of the labor market.
 Otilia Haraga