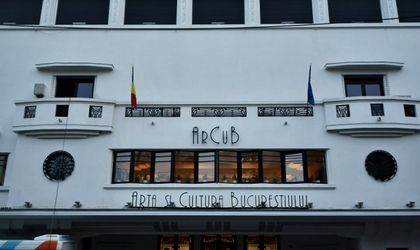 The "I Am Bucharest"project a textile art installation with two characters who embody the city can be seen in five places in the capital between September 20 to October 15, an ArCuB statement announces.
The project starts Friday from 17:00 at the Sound & Vision alternative music festival, held in Gara Baneasa, followed by appearances in George Enescu Square on Saturday and Sunday, between 16:00 and 19:30, part of the George Enescu Festival.
At Bucharest's White Night on Saturday, the installation will be on the streets of the Old Town, at the Gabroveni Inn and in front of the National Bank, from 21:00. From September 21 to October 15, it will be hosted inside Elite Art Gallery.
The two characters in the project gather several symbols and representative elements of the city, displayed in textile techniques. Participants will receive souvenirs and pictures will be printed on the spot. They will also be available on the Facebook page of the event.
"I Am Bucharest" seeks to review the connection between art – viewer / consumer / spectator, the latter becoming part of the artistic product. The project wants to overcome barriers between the work of art, visual product and spectator and to show that everyone can be Bucharest.
The project is based on the intent of involving the public in the process of becoming aware that a city is made up of, above all, the people who are part of it.
This project is funded by ArCuB through the program "You are Bucharest", and is developed and implemented by the Elite Art Gallery.
Natalia Martian