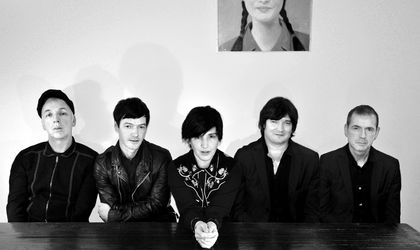 Scottish band Texas is the first big act confirmed to play at the B'Estfest Summer Fest which will take place between July 5 and 7 in B'estfest Park located in Bucharest Tunari.
Tickets covering the three days of the festival cost RON 150, while single day tickets cost RON 70 and camping vouchers cost RON 20, being available in presale online on www.MyTicket.ro as well as in the network of the Diverta stores, the Muzica store, Sala palatului and Mihai Eminescu bookstore.
Texas took shape in 1986 when founder Johnny McElhone teamed up with singer Sharleen Spiteri. The act has released 7 studio albums, 2 live albums, two compilations, and 31 singles. Eleven of these reached the UK Top 10.
Southside was the first album which Texas released in 1989 and was promoted by the single I Don't Want a Lover.
However, commercial success came later  in 1997, with the launch of the third album White On Blonde which landed straight into the first position in the UK.

The album had five singles, and the track Say What You Want stayed in the UK Top 75 for 91 weeks. White On Blonde was included by Q Magazine in the list of the Best 50 Albums of Q's Lifetime and the band was nominated at the Brit Awards in the category Best Album in the Past 25 Years.
White on Blonde was followed by another successful material, The Hush, released in 1999 which included the hits In Our Lifetime and Summer Son. Greatest Hits, which was released one year later included two other hits, In Demand and Inner Smile. Both albums went platinum and landed on the first place in the UK music charts.

Singer Sharleen Spiteri also pursued a solo career, collaborating with Rammstein as guest artist on the German band's album Rosenrot . She released her solo album Melody, in 2008, followed by The Movie Songbook in 2010.
After Johnny McErlaine, the founder of the band survived a massive brain aneurism, the band decided to reunite for the first time since 2005 and started working on a new album.
In February 2013, Texas signed with Pias Recordings label and the new album called The Conversation will be released in May. The first single off this album, also called The Conversation, has already been released.

Picture courtesy of Emag!c Entertainment.
Otilia Haraga