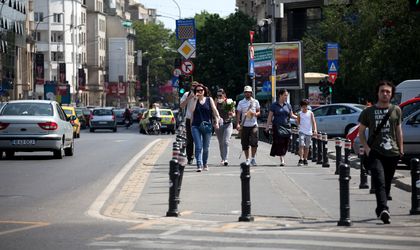 Temperatures will rise to 32 degrees Celsius this Saturday and it will generally be sunny in the first part of the day, according to Mediafax newswire. Rains are possible during the second part of the day and temperatures will drop tp 16-18 degrees Celsius overnight.
The weather across the country will become unstable starting Saturday, especially in mountain areas, and isolated rains are in the forecast. Maximum temperatures will range from 18-20 degrees Celsius in Banat to 30-34 degrees in eastern Muntenia. Lows will average between 10 and 20 degrees Celsius.
Cloudy weather and rains are expected on Sunday especially in Mutenia, Oltenia, southern Banat and Transylvania and mountain areas. Maximum temperatures will drop to 20-28 degrees while lows will average between 9 and 19 degrees Celsius.
Simona Bazavan