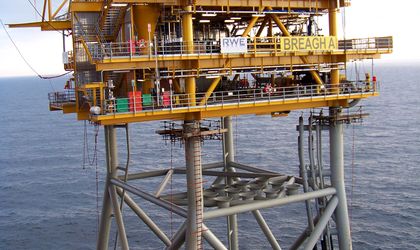 Sterling Resources announced on Tuesday the transfer of its 40 percent interest in Block 27 Muridava in the Romanian Black Sea, held by its wholly-owned subsidiary Midia Resources SRL to Petroceltic Romania B.V., a wholly-owned subsidiary of Petroceltic Resources PLC. The approval of the transaction has been received from the National Agency for Mineral Resources of Romania.
This year on March 26, Sterling announced the sale of its entire Romanian business to The Carlyle Group. The completion of this sale to Carlyle is subject to satisfaction of certain conditions typical of a transaction of this nature, reads a March press release. The sale, announced on Tuesday, of one of the concessions in the Romanian business, Block 27 Muridava, to Petroceltic Romania BV was contemplated by the recently announced agreement with Carlyle and has no impact on the sale to Carlyle.
Sterling Resources is a Canadian-listed international oil and gas company headquartered in Calgary, Alberta with assets in the United Kingdom, Romania, France and the Netherlands.
Staff