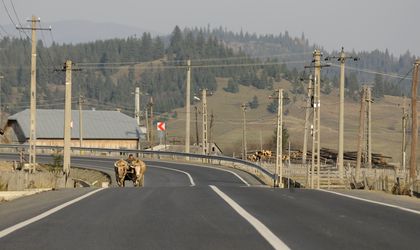 The National Road Authority (CNADNR) is looking for a contractor to construct a 37.2 kilometer segment on the Ogra – Campia Turzii route, part of the Transylvania Highway. The project has a total estimated value of RON 2.33 billion (EUR 531.5 million), including VAT.
The design and execution project will be attributed through an open auction, based on th lowest price. At the maximum value announced, CNADNR will pay EUR 14.27 million / kilometer.
The project is divided in three lots:
– Ogra – Iernut (3.6 km)
– Iernut – Chetani (17.9 km)
– Chetani – Cimpia Turzii (15.7 km).
The work value is estaimted between RON 1.56 billion and RON 1.88 billion (level that includes the eventual additional works), without VAT.
The auction winner will have 64 months at their disposal to finish the project. Requests to enter the auction can be submitted until August 11.